Projects 4 Roofing are an established company who have successfully installed a number of replacement conservatory roofs and extensions. We complete all our projects to the highest standard and like to do everything we can to help towards transforming your home into a modern and state of the art property with added living space. Not only will your property look the part, but it will also act the part as well- you will be able to spend as much time as you like in your new conservatory roof conversion. The great thing about upgrading your conservatory is that you will no longer have to worry about it being too cold in the winter and too hot in the summer. Make use of your conservatory all year round, whatever the weather with Projects 4 Roofing- the best Guardian Warm Roof Approved Installer in East Anglia.
If you'd like to find out more about why we are a Guardian Warm Roof Approved Installer and all the services we can provide you, please get in touch with our team on 01638 778 335. Or if you are wondering how much one of these conservatory roof replacements will cost you, fill out our quick quote form today!
What is a Guardian Warm Roof Approved Installer?
There are many roofing companies out there that claim to be qualified when it comes to safety and efficiently replacing glass or polycarbonate conservatory roofs. Often these companies do not have anything to support their claimed expertise. It is incredibly important to carry out extensive research when deciding on a company to refurbish your home in any way. As a Guardian Warm Roof Approved Installer, we have been set aside as being one the most professional and skilled businesses when it comes to conservatory roof conversions. The Guardian warm roof was specifically designed with the aim of making conservatories into areas where you could spend time and enjoy. Guardian then selected a number of companies which they felt were up to a high enough standard to install their roofs and change the way people view conservatories.
Where do we Cover?
We cover all areas in and around East Anglia. If you are based in and around the East Anglia area and searching for a Guardian Warm Roof Approved Installer then you needn't look any further. Our specialised team will come out and take a look at your current conservatory, taking measurements and having a chat with you so we can make sure you are happy with everything and ready to go ahead with the project. Find out more about the areas we cover on our website.
We replace a number of roof styles but can also make completely bespoke shaped roofs if necessary. Each one of our roofs is made tailored to you, meeting all your requirements. Take a look at our conservatory roof finishes for the interior and exterior of your conservatory roof conversion.
We make sure that all of our workforce is trained to a level that means they can not only answer any questions you may have about the services we offer but also are able to advise and support you with suggestions that help you come to an informed decision. We like to think we are experts when it comes to all things conservatory roof related so please do not hesitate to ask us any questions you have and we will do our best to assist you 01638 778 335.
5 Star Reviews
We know that when you are choosing any kind of company, what other customers have to say can have a huge impact on your decision to go with them or to go elsewhere. This is perhaps even truer when it comes to home improvements and work carried out by tradespeople as there is a definite stigma that they do not always carry out work to the highest standard or have the best attitude. We are very proud to say that we have a 5-star rating on google and a 4.92 rating on trustatrader. Our team of professionals will go above and beyond to meet all your needs and requirements.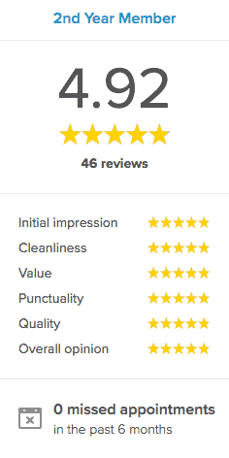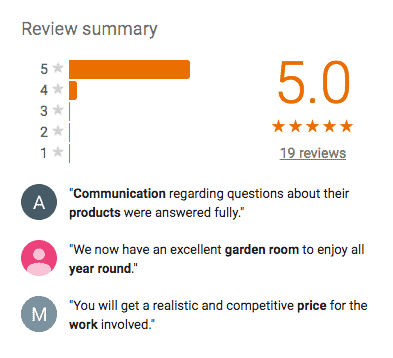 Take a look at a couple of our most recent reviews below, you can find the rest of our customers' reviews online:
"This is the most professional builder team I've met, although we've been dealing with various builders in the past. They have a good leader, came on time, efficient, with high quality of work, and very friendly and considerate by clearing all our waste and kindly fixing back our blinds and cupboard back after their work. We can now use our conservatory as a living room and having fun in it, in the cold winter with a bit heating on. Well worth for the money and strongly recommended to anyone who want to convert your old plastic roof conservatory into a proper room!
"Projects4roofing replaced our conservatory roof with an insulated tiled roof. The process went smoothly and the fitters were excellent and left everything clean and tidy. We now have an excellent garden room to enjoy all year round. We are very pleased with the work done and we would certainly recommend this firm."
Accreditations
We are proud to list our accreditations. All the below companies feel as though they can trust and feel confident to certify that we are more than competent in everything we do.
Team Guardian Approved-
As we are a Guardian Warm Roof Approved Installer this means that all of our roofs are LABC approved and that our installers are classed as competent when it comes to carrying out all of our projects.
Trust Mark-
Trust Mark is a mark of quality that is awarded to those working in the RMI (repair, maintenance and improvement) sector. All companies with this accreditation can be seen as proficient in everything they do and trusted to recruit reputable tradesmen and tradeswomen. All of these scheme operators are audited annually by TrustMark, to ensure processes, standards and complaint procedures are being maintained.
Safety Management Advisory Services-
We have a SMAS Worksafe certificate (www.smasltd.com) which means we have met all of the SSIP core criteria recognised by the HSE and other SSIP accreditation schemes. Health and Safety is incredibly important when carrying out building and refurbishment projects. Meeting the SSIP Core Criteria demonstrates that we are serious about H&S and have (and use) an effective H&S Management System to ensure that any work they are engaged in is, so far as reasonably practical, carried out without risk to health and safety.
Trustatrader-
Trustatrader is a way for customers to check out all their options within their area and make a reliable and informed decision on traders. All the companies have an overall rating out of 5 and then specific aspects of work broken down which are also rated out of 5 stars.

Competent Roofer-
Without the permission of the Local Authority Building Control, you could face a fine of up to £5000. Projects 4 Roofing are a member of Competent Roofer which means that we are authorised to self-certify that all of the work that we carry out complies with Building Regulations and legislation so you can have complete peace of mind when the project is underway and when it has been completed.

Guardian Roof Benefits
Opting to install a guardian warm roof means you will reap the rewards that come with it. There are a long list of benefits to getting the guardian roof, here are just some:
LABC Certified – For 2018 the Guardian Warm Roof is one of the only LABC Approved systems – In addition to this all of our Team Guardian Members are expertly trained and Guardian Approved.
Various Styles and designs – We have a great amount of choice available when it comes to design considerations. You have the power the create a complete bespoke living space suited to your tastes and requirements. If you would like an Edwardian style roof replacement in a grey slate with a plaster interior, 6 spotlights and 2 windows you can have just that. You can browse the full ranges available by heading to the links provided.
Thermally Efficient – Our Conservatory Roofs will noticeably lower your heating bills. They will effectively keep your conservatory nice and cool in the summer and retain the heat during the winter. The roofs are able to produce a U-Value of 0.18
Fast Installation – As mentioned above our expertly trained installers are able to install the Guardian Warm Roof within 2-3 working days meaning we can be in and out of your home in time for you to enjoy in no time.
Take control back and get your conservatory roof replaced leaving you with an energy efficient, stylish and all year round living space. Choose Projects 4 Roofing- the only Guardian Warm Roof Approved Installer you need in the East Anglia area. Put your trust in us to transform your home into the property you've always wanted.
Fill out our quick quote form now to get the ball rolling or get in touch with our professional team today to ask any questions that you may have. They will be more than happy to support you with making choices and decisions.