Why Choose A Guardian Warm Roof From Projects4Roofing in East Anglia

For many people it's the same issue, they love their conservatory but it's either too hot, too cold or too noisy. Most of the issues are down to one element, the roof. By replacing the glass or polycarbonate roof with a solid tiled roof you don't just improve the appearance, you now have a fully insulated roof that is exactly what you always wanted and can be used all year round for example as a home office, TV room, Dining Room, Playroom or even an Art Studio. As an installer of solid tiled conservatory roofs in East Anglia, covering Cambridgeshire, Suffolk, Norfolk, Essex and Hertfordshire we have chosen the Guardian Warm Roof System for our customers as it offers superior benefits over its competitors.
Benefits of A Guardian Warm Roof from Projects4Roofing
The Market Leading Brand
As THE First Solid Tiled Conservatory Roof System the Guardian Warm Roof is the leading brand in the market, paving the way in innovative solutions for converting your conservatory.
LABC Approved
The Guardian Warm Roof System is one of the very few solid tiled conservatory roof systems on the market that is fully LABC Approved. This certification process proves that the Guardian Warm Roof System complies with building regulations and standards across England, Wales and Scotland.
Here at Projects4Roofing we control the whole installation process from start to finish including applying for Building Regulations. LABC Approval makes the building control process faster and easier and ensures acceptance by your local council.
View the Guardian Warm Roof LABC Approval Certificate here.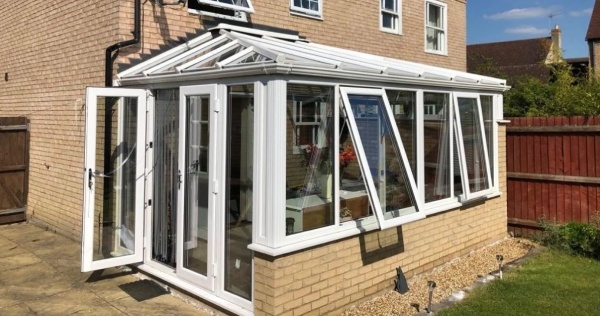 Lower Energy Costs
It has been independently proven that a conservatory with a Guardian Warm Roof can save money on your energy bills through the use of high-performance insulation that achieves a superior U-value of only 0.18 W/m²K (England and Wales) and 0.15 W/m²K (Scotland).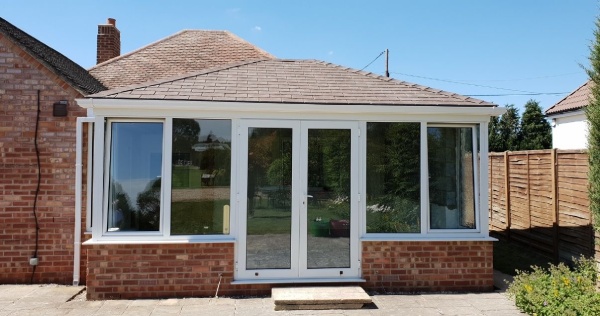 Fully Vented Roofing System
The Guardian Warm Roof System has been BRE tested for interstitial condensation from Aberdeen down to the South Coast. Unlike other solutions the Guardian Warm Roof System is fully vented to ensure that there isn't a build-up of condensation in your converted conservatory that could lead to ugly damp and mould patches and ultimately structural problems.
High Performance Structural Properties
After months of testing the Guardian Warm Roof using various materials, a superior lightweight aluminium frame was chosen due to its high-performance structural properties.
Many roof systems use timber, which weighs significantly more, putting additional stress on the existing conservatory walls. Timber is also prone to shrinkage and is often cut to size on-site unlike the Guardian Warm Roof structural frame which is manufactured and pre-assembled under quality-controlled factory conditions.
Superior Guarantees
Due to the Guardian Warm Roof superior warranty we provide all our customers with a 20-year installation guarantee, for their peace of mind, underwritten by the Consumer Protection Association (CPA).
Our guarantees are fully explained here.
Fast Installation
We can fully install a Guardian Warm Roof in just a few days with minimum disruption to your home.
Find out more about our installation process here.
Temperature Control
A Guardian Warm Roof regulates the temperature of your conservatory to ensure that it's pleasant and comfortable all year round.
Reduced Noise
A Guardian Warm Roof ensures your new room will remain quiet and relaxing whatever the weather conditions - even heavy rain noise is eliminated.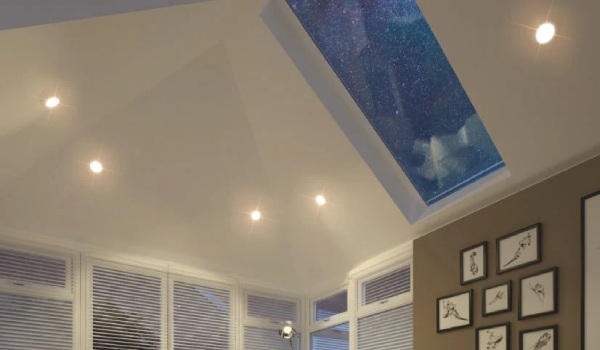 Finishes & Options
There are a number of different tile and slate options available with the Guardian Warm Roof to match the existing style and character of your home, a full list is available here.
As well as optional Velux roof windows and Solstice glass panels that can add a real wow-factor to your converted conservatory, more details here.
Thousands Of Installations
As the proven market leading brand there are thousands of Guardian Warm Roof installations throughout the UK. As a Team Guardian Approved Member we have a number of customers throughout East Anglia in Cambridgeshire, Suffolk, Norfolk, Essex and Hertfordshire who are ready to show you around their converted living spaces.
Partnered With Velux
The Guardian Warm Roof is the only solid tiled conservatory roof system partnered with Velux.
Having now found out all the benefits of a guardian Warm Roof from Projects4Roofing why not contact us to arrange a free assessment and quotation by selecting Request Pricing.