How long have you had your conservatory roof? 5 years? 10 years? Maybe it came with the house when you moved in and you don't even know how old it is.
But if you're currently looking at a sad, leaking, discoloured conservatory roof, you may be wondering how long they last in general.
If your conservatory roof is looking tired and in need of a replacement, here's a definitive rundown of different conservatory roof materials, and how long you can expect them to last.
What indicators are there that it's time for a conservatory roof replacement?
Nothing lasts forever. When it comes to conservatory roofs, even the best quality models and materials eventually undergo weathering and the usual wear and tear of the British climate.
But how do you tell that your roof has reached the end of its days and is begging for a conservatory roof replacement? Well, there are some common tell-tale signs to look out for that will notify you when it's time for a new roof:
1) Leaking conservatory roofs
2) Discolouration and mould
3) Draughts
Persistent leaking conservatory roof
Some conservatory roofs leak. It's usually a design flaw or poor installation, but if it keeps recurring even after repairs, the chances are you'd be better off with a new roof altogether.
Leaking can also occur with age, as many glass roof panels can break and chip, while polycarbonate panels can slip out of place or crack due to damage by UV rays.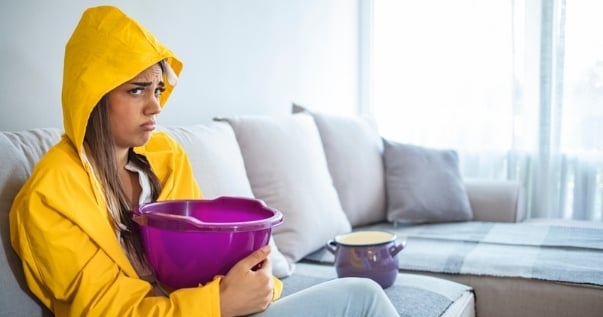 Discolouration, mould and other growths
If areas of the conservatory roof or even the walls are starting to turn an unpleasant colour, it's most likely a sign of excess humidity and mould. Black mould is particularly common and hazardous. Signs of discolouration can be an indication that your conservatory roof has a leak or inadequate ventilation and needs repairing or replacing fast.
Another cause of discolouration can be long-term exposure to sunlight. This can affect the structure itself, but also your furniture and interior décor. This is especially prevalent with glass or polycarbonate conservatory roofs which let in strong, consistent sun.

Draughts
Your conservatory roof shouldn't be letting in enough air that you can feel it. If you wanted a breeze you'd open a window or take a chair outside! Draughty conservatory roofs are particularly uncomfortable in the winter when they make it impossible to stay in the conservatory. As conservatory roofs get older, their seals and fixtures can come loose, creating cracks for air to blow through.
Obviously, any significant damage or signs of an unstable or unsafe conservatory roof are major causes of concern and should be addressed immediately. Be on the look-out for cracks, holes, and movement in the structure, and call a conservatory roof replacement company as soon as possible.
But assuming you know when it's getting time for a conservatory conversion, let's get to the typical lifespans of different roofing types, and what you can expect from each one.
Glass Conservatory Roofs (10-15 years)

Glass is the traditional material that conservatory roofs were first made of. Thin but solid, and translucent or transparent to let lots of natural light in, glass conservatory roofs seem an obvious choice for the cover of a garden room.

With care and luck, a well-built glass conservatory roof can last 10 to 15 years – a long time under the right conditions. However, it's rare to find a glass roof that doesn't need the odd bit of maintenance over a decade or so.

The first, most obvious issue that affects how long conservatory roofs last with glass is its delicacy. Notoriously brittle, it only takes a flying object on the wrong trajectory to crack a glass panel and you're looking at a repair job.

Broken glass can be caused by a large branch flying during a storm, ice in the winter, or the children or grandchildren playing football a bit too vigorously in the garden. With glass, it only takes one split-second in the course of 15 years and the conservatory roof can be damaged.

Secondly, it's worth remembering that glass conservatory roofs are not good insulators. Poor insulation means a very cold conservatory in the winter, and overheating like a greenhouse in the summer.

To prevent this, one option is installing complementary insulation panels. These are heavy (not to mention often ugly) and their weight can compromise the structure of the conservatory roof. In this case, don't expect your glass conservatory roof to last anywhere near as long as 10 years.

Polycarbonate Conservatory Roofs (<20 years)
Polycarbonate is the modern equivalent of glass for conservatory roofs. In the age of plastics, it is something of a wonder material, and many polycarbonate conservatory roofing installers will tell you this durable option can last up to 20 years.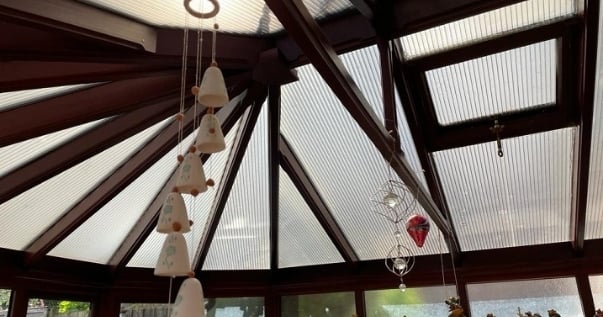 However, there a few caveats to this optimistic outlook:
1) Poor installation – because they're seen as a cheap and easy solution, many installers fit them without having any real expertise in conservatory roofs. Poorly fitted polycarbonate roofs have a high susceptibility to failure.
2) Sun decay – plastic doesn't hold up in the same way as glass does against direct sunlight. Instead, polycarbonate roof panels decay and can warp, increasing the chances of leakage and damage over time.
3) Another bad insulator – polycarbonate suffers from the same issues of extreme temperatures as glass thanks to its lack of insulation. And similarly, while polycarbonate is relatively light, adding extra insulation panels can compromise the structural integrity and safety of the roof.
Off-brand Solid Conservatory Roofs (~1-5 years)
Branding and familiar names aren't a guarantee of quality by any means. However, a model with name recognition is more likely to have gone through some quality assurance, either in-house, or through higher levels of customer experience.
Solid conservatory roofs are our preferred style of conservatory roofing because they avoid a lot of the issues that are endemic with glass and polycarbonate conservatory roofs.
Nonetheless, that doesn't mean you're guaranteed a long-lasting solution from an off-brand roof. As with most things, you get what you pay for. You don't have to choose the top-of-the-range premium models, but a cheaper roof will be made of poorer quality materials, and likely be fabricated hastily and inexpertly.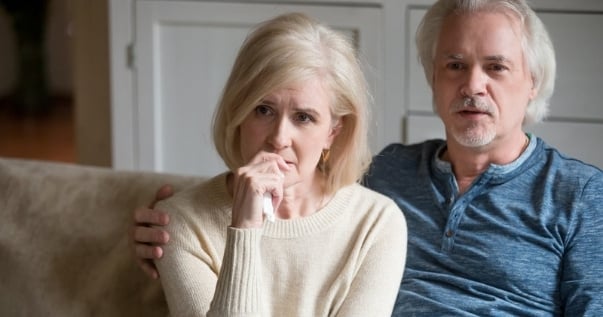 What's more, a roofing company who sells and installs these types of conservatory roof will probably be quite happy working to the same standards when fitting them. As a result, they can often cause even more issues than the polycarbonate and glass roofs they replace.
Plus, in order to get away with selling you a sub-par product, these companies may also tell you that you do not need Building Regulations Approval. This is not the case, Building Regulations is always required when replacing your conservatory roof.
Poor quality, off-brand solid conservatory roofs can suffer from:
Mould growth and rot from improper ventilation
Damage to your conservatory from materials too heavy for roofing use
Sub-par insulation from imperfect joins or poor installation
If you want your conservatory to be warm in winter and cool in summer, you should invest in a quality conservatory roof product to do what it's supposed to for a decent length of time.
Guardian Warm Roof from Projects 4 Roofing (20 years – Guaranteed!)
At Projects 4 Roofing we think Guardian Warm Roofs are the best solid conservatory roofs on the market. We also happen to install only one roof… the Guardian Warm Roof.
Guardian roofs are made from the highest quality materials and custom-fit to your conservatory's specifications before they arrive on site. Because they're so confident of the quality, Guardian provides a 10-year product guarantee with every roof. Compared to an off-brand solid conservatory roof that could fail at any time, this is a big gesture of confidence.
The problems inherent with a poor quality conservatory roof disappear when you go for a Guardian Warm Roof. They come with multiple premium layers of insulation for a consistent, comfortable temperature inside the conservatory all year round.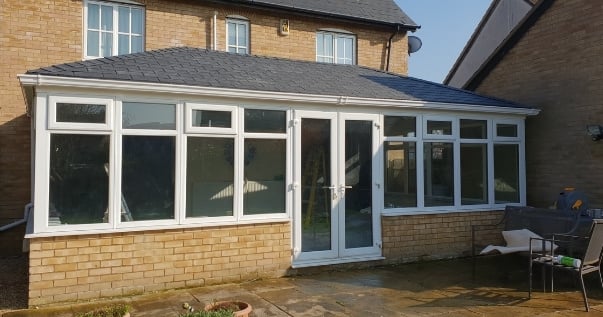 As an added bonus and for further peace of mind, Projects 4 Roofing provides you with an additional 20-year installation guarantee with every Guardian roof we install. So next time you wonder how long conservatory roofs last, think of how much more comfortable you'll be with a real, bona fide roof guarantee.
An insulated conservatory roof to replace your polycarbonate conservatory roof, or cracked glass roof could be the long-term solution to all your conservatory issues.
Get in touch for a free fixed price quote and to find out more about the assurances of our Guardian roof installations today.