If you're considering installing solar panels in your home, you're probably looking forward to the benefits of reduced energy bills and minimising your carbon footprint.

However, choosing the right solar panel installation partner can be confusing.

One of the things that makes the process more confusing than it needs to be is trying to arrive at an accurate comparison of costs between different companies.

In this article, we will break down the costs of installing a solar panel system so you can understand each of the elements that make up a full solar panel installation quote and avoid any unexpected costs down the line.


Understanding solar panel systems

When you think about generating electricity from solar panels, you most likely envision the photovoltaic (PV) panels installed on your home's roof. And you'd be right - PV panels do generate electricity by capturing sunlight.

But the electricity generated by solar panels is in direct current (DC) form, which isn't suitable for home use. It needs to be converted into an alternating current (AC) first.

So, a lot more must happen behind the scenes for solar panels to generate usable electricity.

One of the key components you need in a solar panel installation is an inverter, which converts DC into AC. There are various types of inverters, and the right choice for you really depends on the size and requirements of your solar panel system.

To help keep track of the electricity your solar system is producing, you will also need a generation meter. This provides helpful data on the electricity you're generating and can help you monitor the performance of your system.

You might also consider incorporating solar battery storage as part of your system, which allows you to store any excess electricity generated during the day to be used at night or during more overcast days. But this will add to your solar panels cost.

When it comes to installation, it's also important to consider the cost of scaffolding, building regulations approval, and manual labour.

At Projects4Roofing, we believe in being straightforward and transparent in our pricing.
Any quote we give you will be clearly broken down, and will include the final cost for the full solar panel installation. No hidden costs. No nasty surprises.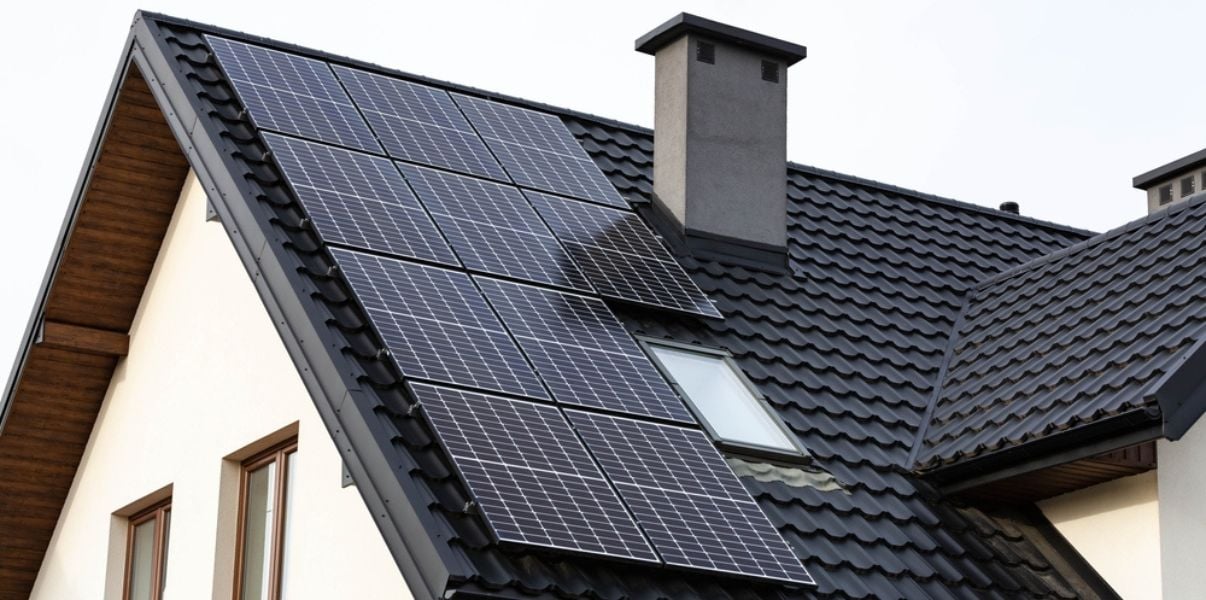 Should you opt for battery storage?

One of the most significant decisions you'll have to make when choosing a solar panel installation is whether you opt for solar battery storage.

If you choose a solar system without battery storage, you'll still be able to benefit from electricity generated from the sun's rays during the day. But when the sun is down at nighttime, you'll pay for your electricity like usual.

With solar battery storage, you can store some of the energy generated during daylight hours and use it during periods when the sun isn't out.

Having battery storage can help you achieve greater energy independence and reduce your reliance on the national grid for your electricity.

Because you require less energy from the grid, you can expect greater reductions in your monthly energy bills when you opt for battery storage, and you're more protected from any future increases in energy prices.

However, choosing battery storage is likely to increase your solar panels' cost.

The cost of solar battery storage can vary widely based on factors such as the battery capacity, brand, and technology. But to give you a ballpark estimate of how much solar batteries can cost - you're probably looking in the region of £1,500 to £6,000.

It's also important to note that opting for battery storage can also have implications for which inverter is best to use.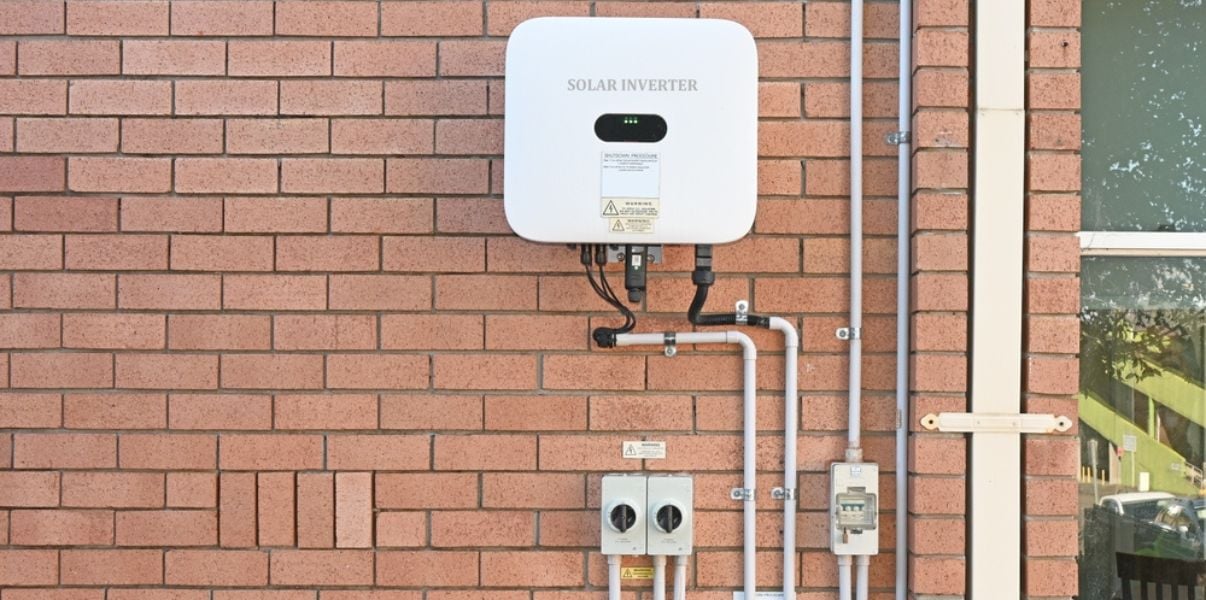 Which inverter is right for me, and how much do they cost?


Inverters are a critical part of any solar panel system, as they convert the direct current (DC) into usable alternating current (AC) electricity for your home.

The type of inverter you choose for your solar panel installation will depend on your requirements, your system's specifications, and whether or not you've chosen battery storage.

There are two main types of inverters available for solar panel systems in the UK, which fall under the following categories:

String inverters: These are the most traditional type of inverters and the inverters that are most commonly used in residential solar panel installations.

A string inverter is a single inverter that combines the total direct current coming from all of your solar panels (your 'string' of solar panels) and converts it to alternating current.

They are typically easier to install than other types of inverters and are also commonly cheaper to install - having less of an initial impact on your solar panel installation cost.

The cost of a string inverter can range from £1,500 to £2,500.

Hybrid inverters: If you've decided to opt for battery storage, you might want to consider a hybrid inverter.

A hybrid inverter is capable of sending alternating current to your home electric system, and a direct current to your DC battery storage system to store excess solar energy generated during the day.

For complete transparency, you can achieve the same result with a string inverter or micro inverter, when combined with an AC coupled battery system.

But for any homeowners who have chosen a DC battery storage system, a hybrid inverter is something to consider.

Costs can start from around £1,500.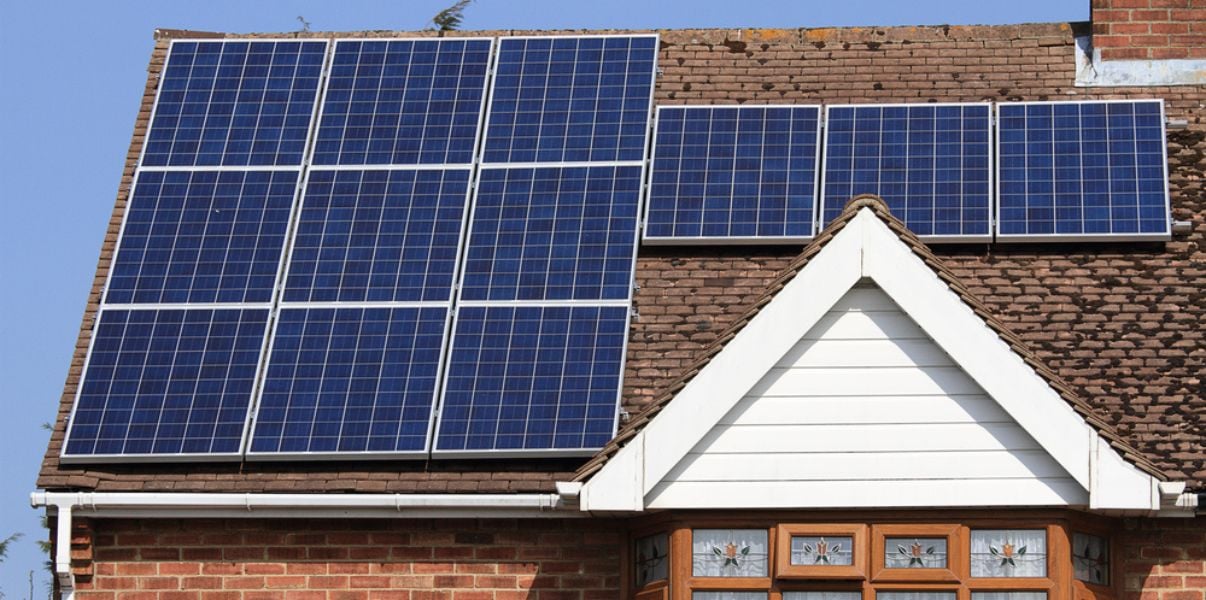 Get a personalised solar panel installation quote, that's easy to understand.


At Projects4Roofing, we don't believe in luring people in with cheap solar panel prices, only to add additional costs at a later date.

All of our solar panel installation quotations are completely personalised based on your specific needs and requirements.

We also make sure our quotes are clear and transparent and give you an easy understanding of how much your complete solar panel installation is likely to cost.

Ready to embrace solar power, with a company you can trust? Just give us a call at 01638 507730 or email us at info@projects4roofing.co.uk.