The very minimum you expect from your conservatory is that it's comfortable to spend time in.
Too many people find that their conservatory is too cold in the winter and too hot in the summer.
An insulated conservatory roof fixes this problem, and other common issues too.

Here's how:
Conservatory Roof Conversion
Would you like to use your conservatory all year round?: Potential Issues
Most conservatories built in the last 20 or 30 years have roofs made of glass or polycarbonate. While these transparent structures can give them a classic Victorian greenhouse kind of appearance, they come with a lot of problems.
Conservatory Too Hot
A glass or polycarbonate roof that looks like a greenhouse will also act like a greenhouse. On hot, sunny days, a transparent roof will let heat into the conservatory, but not let it out. As a result the conservatory just gets hotter and hotter, with the warm air reflected back into the room.

This isn't the kind of conservatory insulation that makes for a comfortable, relaxing room. With the greenhouse effect and inadequate ventilation, nobody will want to stay in the conservatory for very long during the summer months.
Conservatory Too Cold
At the opposite end of the year, polycarbonate and glass roofs don't do enough to keep heat in. Without the strong sun bringing warmth into the conservatory, any heat that is in the room will seep away through the glass or plastic.

This leads to freezing conditions during the winter, or massive electricity bills if you try to consistently heat a conservatory that isn't properly insulated.
Sun Glare and Furniture Fade
Not only will your see-through roof result in a stiflingly hot room — it will also let in far too much direct sunlight. Mid-afternoon sun glare pouring in from above is blinding, making for an uncomfortably bright environment.
Worse still, hours of summer rays beating down into your conservatory can cause fading and extra wear to your furniture, making the room even less desirable to spend time in.
Both of these sun-related issues can only be partially solved through the hassle of drawing flimsy conservatory roof blinds. Even with conservatory blinds drawn, they offer no insulation and therefore do nothing to help stabilize the room's temperature.
Moisture, Mould & Mildew
As we all know, Britain is far from sunny all year round. In the autumn and winter months (and sometimes even at the height of summer!) the weather turns wet.
Glass and polycarbonate roofs suffer from cracks and breaks in the panes, or sealing coming loose over time. All of this can cause water to seep through, collect and build up inside your conservatory.
All too often, moisture leads to mould and mildew, which are unsightly, not to mention hazardous to your health.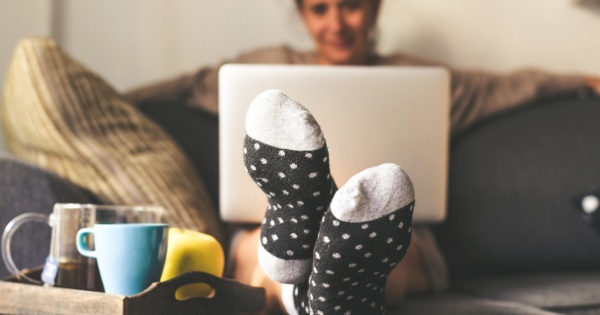 The best conservatory insulation options to control temperature changes
Let's look at how to insulate a conservatory.
As discussed, the roof is the main cause of heat escaping in winter or accumulating stiflingly in summer. Therefore, conservatory roof insulation is the goal to aim for.
But what are the options, and which will give the best results?
Extend main roof onto conservatory
The easiest and often cheapest way of insulating a conservatory is simply to wrap a new roof over and under the existing roofing system.
While this option may look visually pleasing, traditional roofs are not designed for use on conservatories, and are generally far heavier than the weight limit for a conservatory roof.
When built, conservatories have to meet building regulations for safe load-bearing.
The method of wrapping insulation around an existing roof is the most likely to over-stress and compromise the conservatory structure. If the insulation makes the roof too heavy it could be potentially hazardous.
If you're considering this solution, beware. Ensure that the company quoting to do the work can attest to the stability of the structure with the increased loading. Both you and your local authority building control team have to be satisfied with its adequacy.
Make sure to ask the company about how building regulations approval will be requested from the LABC. If they avoid this question, run for the hills! As they likely have no interest in installing a roof that complies with safety and building regulations.
Ugly insulation panels
The other drawback of this conservatory insulation method is that often the panels used for insulating the roof are big and unattractive. This isn't ideal for a lovely garden room you should enjoy spending time in!
These installation panels can also end up being too heavy to safely be hung on your entire conservatory safely. This could result in noncompliance with building regulations at best, and a conservatory that is not structurally sound at worst! Don't commit to any expense until you are satisfied that it has been shown to be effective and safe.
There's also potential to introduce a condensation problem. This will inevitably occur if plasterboard is applied to the underside of the existing roof with little or no insulation above it. Few roofing companies can guarantee avoiding moisture issues with this method of conservatory roof insulation.
It's perhaps advisable then to look for another solution to stop temperature changes in your conservatory. A conservatory roof conversion should be top of your list.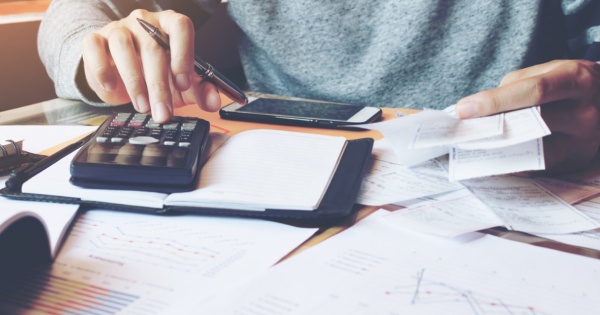 Conservatory Roof Conversion: The Preferred Option
The best solution for many homeowners is to replace their conservatory roof with a lightweight composite solid roof.
This option involves the complete removal of the old roof, converting the conservatory with a roof that has insulation and ventilation built in.
Retaining the original doors, windows and walls, a lightweight aluminium frame can be installed, onto which a new insulated roof is fitted. This transforms your conservatory into a comfortable living space in a matter of a few days.
The Guardian Warm Roof, for example, has been pre-approved by Local Authority Building Control in England (LABC) and Scotland (LABSS). This gives you peace of mind that the product has been fully tested and approved by leading industry experts for its structural performance.
Any reputable installer will still apply for building control on your behalf, but by using a system such as the Guardian Warm Roof the process is much quicker, smoother and less complicated.
The Guardian Warm Roof is a very effective insulated conservatory roof, which solves all the problems we've mentioned above.
A solid roof with adequate conservatory insulation and ventilation makes a real, noticeable difference to the experience of your conservatory.
Here are some of the leading benefits of a conservatory roof conversion to a Guardian Warm Roof:
Less sun glare and furniture fade
Cooler in the summer
Warmer in the winter: 3 layers of high-performance rigid insulation board (125mm) giving a U-value 0.18 W/m2K (England & Wales) and saving you money on your heating bills.
Less rain noise and 100% watertight
In compliance with LABC/LABSS, the Guardian Roof is a ventilated roof. Slots in the ring and ridge beams allow air to flow freely through the roof allowing any moisture to exit eliminating condensation and mould growth.
Choice of roof tiles or slates in a range of colours with matching ridge cappings to compliment your existing home.
All installers are registered and monitored to ensure standards are maintained.
The whole conservatory roof conversion only takes a few days and is completed with minimum disruption to your home.
10-Year product guarantee
Guardian Roofs can be designed and installed on all conservatory types
The Guardian Roof is also very competitively priced compared to other conservatory insulation costs. At Projects 4 Roofing we give every potential customer a fixed price quote at the start of their project, which doesn't change throughout the full calendar year.
For more information or to request a FREE assessment of your conservatory click here.