Have you ever dreamt of transforming your home and garden and adding more space? Maybe you've found that your family is outgrowing your current space and can't bring yourself to move. Why not transform your home with a next-generation home extension using the most advanced, energy-efficient system available?
Here at Projects4Roofing, we can provide the Guardian Extension. It's a great choice that will transform your home, giving you a spacious, open-plan room. To find out more about the wide choice of types and finishes we have available, be sure to take a look around our website. Alternatively, to get an approximate cost for your guardian extension, be sure to fill out one of our free, no obligation quick quote forms or give one of our friendly team members a call on 01639 597 730.
What is a Guardian Extension?
The Guardian Extension is a revolutionary energy-efficient building system, designed with home-improvement in mind. It uses cutting-edge and innovative construction techniques that will add extra space, style and value to your home.
It's available on a variety of styles and finishes, the Guardian Home Extension is individually tailored to your requirements.
It'll be pre-assembled, factory-engineered and will offer significant financial and performance advantages over the traditional brick-built extensions many opt for.
What Are the Advantages of a Guardian Extension?
Adds Space
This is obviously one of the main reasons why people choose to add a guardian extension to their home. Extending it is one of the easiest ways to create the space you need. Whether that's more room for your growing family or an extra dining room for entertaining. Working from home couldn't be simpler with a home office away from all the noise and bustle of a busy family. The possibilities are endless.
Adds Value
If you're ever planning on selling your home in the future, adding an extension is a definite way to increase its value. What's more, it'll also make the house more desirable to potential buyers.
Faster Construction
When choosing a Guardian Extension, you'll receive a pre-assembled, factory-engineered modular construction that provides superior build quality and takes a lot less time to construct. With these innovative building methods, we will be able to deliver your dream extension project much faster than most traditional on-site construction processes. No more living for months on end with the disruption of builders and building supplies. A Guardian Extension will take two to three weeks to build with zero on-site waste. What's more, since a high proportion of the construction is completed inside a factory, away from wind, rain and snow - you don't need to worry about weather-related delays that are so common with more traditional on-site building methods.
Save On Energy Costs
With energy prices only going one way - up - everyone is looking for new ways to save money in our homes. Unfortunately, you may not realise it, but money could be leaving your pocket through your extensions roof, walls, outdated windows and doors.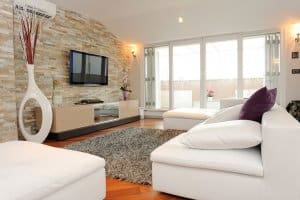 Get in Touch Today to Start Planning Your Guardian Extension
A Guardian Extension could completely transform your home. To start planning yours, simply fill in our free quick quote form to get an accurate estimation of how much your Guardian Extension will cost you, so you can plan to upgrade your home. Get in touch with a member of our team today for any further enquiries on 01638 597 730.