Considering a home improvement project like a conservatory roof replacement is not a decision you should take lightly.

It's important to have a proper evaluation of different installation companies, check their accreditations, compare the different quotes and timeframes, and take a look at their customer reviews and testimonials.

At Projects4Roofing, we've been installing solid roof conservatories for more than a decade. We know what tends to happen is that people are incredibly careful reading through proposals, quotes, and guarantees for the installation - but they often take the reviews and testimonials at face value.

But unfortunately, not every conservatory roof replacement company is as transparent and trustworthy as you'd expect them to be.

Having received reviews from happy customers for over 10 years, we know what a legitimate customer testimonial looks like. And we can spot fake reviews on other sites a mile away.

In this post, we're going to run through three tips that can help you spot conservatory roof replacement testimonials that aren't genuine - helping you make a better decision on your choice of installation partner.


Photos give credibility


They say a picture is worth a thousand words. And this is absolutely the case when you're looking at testimonials and reviews for conservatory roof replacements.

We'd always advise being a little cautious if the website of a conservatory roof replacement company doesn't have pictures to support their reviews.

Now don't get us wrong - not every customer wants to share pictures of their home online. So it's fair to expect a handful of reviews on any site that doesn't have a picture.

But if most reviews don't have supporting photos, we'd advise you to be a little wary. It could be a sign that the installer doesn't want to showcase the quality of their work, or alternatively, it could call into question the legitimacy of the reviews.

At Projects4Roofing, we always try to take before and after photos of our conservatory roof installations. Not only does this give transparency and visibility on the scope of work that's been completed, but it also allows potential customers to see how transformative a conservatory roof replacement can be for their property.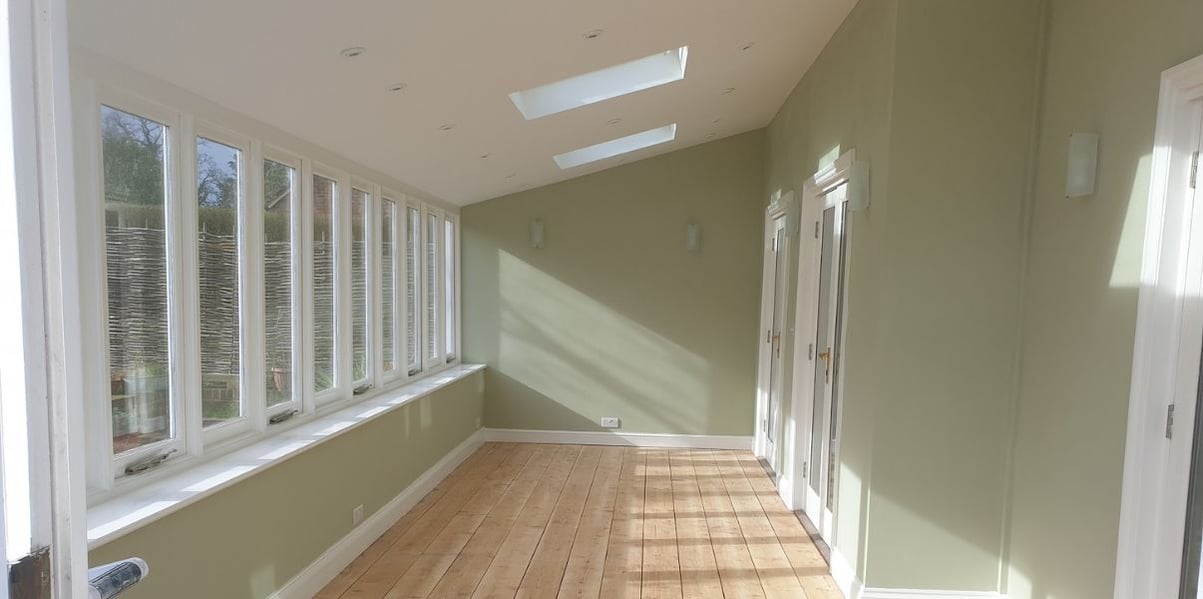 Look out for a blast of testimonials in a brief period of time


A conservatory roof replacement project isn't something that can be done in a rush. It takes a fair bit of planning, and once the project starts, it can take between 7-8 days to complete. We've actually broken down a typical project day-by-day in a recent blog post.

Any established, reputable company will generally have a calendar of projects planned in advance and a steady, consistent stream of installations. And from those installations - a steady, consistent stream of reviews.

So, if you see a site that has no reviews for a month and then has 10 new reviews in one day - you'd be wise to be a little skeptical.

Of course, it could be the case that the company had been sitting on those reviews for a while and just never got around to posting them - so it filled the backlog by uploading them all at once. It happens. But we'd potentially see this as a sign that they may not be as organised or process-driven as you'd expect for someone that's going to be managing a complex project like installing a conservatory roof.

So, it's worth always keeping your eye on the frequency and consistency of reviews.
Is the reviewer legit?

There are a few aspects to this tip. First of all, let's address reviews on third-party platforms like Google Reviews.

Every reviewer on Google has a list of their contributions, which includes any other businesses they've chosen to leave a review for.

If someone has left a review on Google Review for a conservatory roof replacement company and 17 other unrelated businesses - it's a good sign that they are legitimate. On the other hand, if there are many reviews from people who have only ever written one review - and it's for a conservatory roof replacement company - this is perhaps a sign that something isn't quite right.

When it comes to evaluating the legitimacy of reviews, we'd also recommend keeping a close eye on some of the names used and the writing style.

If a business owner is publishing their own fake reviews, you're likely to see some consistency in the writing style and language used across different reviews. You might also see a concentration of 'common' names such as "Tom Smith" or "Jane Williams". So keep your eyes trained!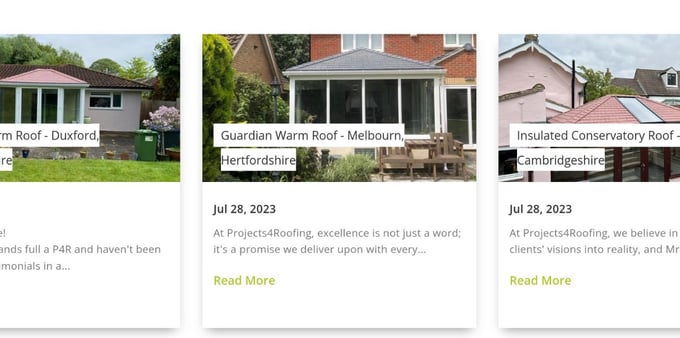 Check out P4R's testimonials


At Projects4Roofing, we've helped hundreds of families achieve the conservatory of their dreams over the last decade.

We're obviously proud of our Which? Trusted Trader status and the fact that we're TrustATrader approved - but the feedback we get from our happy customers means the most to us.

That's why we've put together a dedicated testimonials page on our website for our conservatory roof projects - with every testimonial including the customer's full name, before and after photos, and an honest review written in the customer's own words.

So, if you'd like to see what a legitimate solid roof conservatory review looks like- take a look at our testimonials page.

If you're impressed with what you see, why not get in touch with our friendly team to find out how Projects4Roofing can transform your conservatory?