Our homes have never been more valuable – and we don't just mean on the property market. The increased time we've been spending at home means it's all the more important to live in a house that's comfortable and well-maintained throughout.
Whether you're thinking of selling your property or upgrading simply for your own enjoyment, a home improvement project can significantly add value to your home.
One of the most effective ways to achieve
this is with a conservatory conversion.
How much will a conservatory add?
A quality, inviting conservatory is everyone's favourite spot in the house. With lovely levels of natural light, a view of the garden, and the chance to escape from a busy kitchen or raucous family living room, a conservatory is an oasis of calm. You can't really put a price on that feeling of relaxation at the end of a long day's work or looking after the kids.
However, there are real tangible benefits of upgrading to an insulated conservatory, which aren't possible in any other type of home improvement. These include:
Money saved on energy bills for heating and air conditioning
Money saved on repairs to damage-prone glass or polycarbonate conservatory roofs
No need to pay for additional insulation panels
Instead of building a whole new room, a conservatory conversion is effectively a cheap house extension
These are just some of the possible savings and financial benefits of doing a conservatory roof replacement.
But if you're not thinking about selling at the moment, or the bills don't concern you much, there are still huge advantages for your use of the conservatory that you might not have even considered...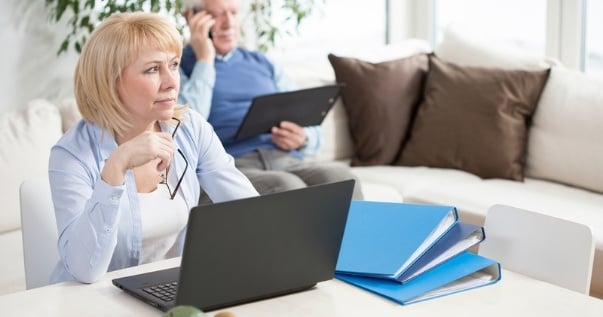 Get the most out of your conservatory TODAY

Too hot in summer. Too cold in winter. Draughty, leaky and noisy.

Is this a picture you recognise from your troublesome conservatory? If these aren't reasons to replace your conservatory roof this year, perhaps you've just given up on your conservatory altogether!

Most of these problems are caused by polycarbonate conservatory roofs, or old glass roofs. We've seen conservatory roof conversions do wonders to solve a range of issues, transforming conservatories into functional rooms that you can enjoy again.

No more leaking

The difference between a leaking polycarbonate conservatory roof and a solid roof conservatory is enormous. This is one problem that we see time and time again. Cracked or slipped polycarbonate or glass panes let in moisture or even start dripping when it rains. This encourages mould to grow – and you to shut the door on the conservatory forever.

A solid roof conservatory doesn't suffer from the problems of panes at all. Instead you get a proper tiled or slated roof, which, just like the rest of your house, is fully waterproof even in the most inclement weather.

Reduced sun glare on hot summer days
If we're lucky there'll be at least a few days each summer when rain isn't an issue! But we've all been sat in a conservatory with a see-through roof and found that even a pair of sunglasses isn't enough to tackle the glare of the sun.

Glass or polycarbonate conservatory roofs seem to have the effect of magnifying the sun's rays, making the conservatory an unbearable place to sit, let alone to enjoy yourself.

With a conservatory conversion you can prepare for the brightest summer days by fitting a real roof to your conservatory. No more sitting indoors with shades on – a solid conservatory roof creates a much-needed barrier between you and the sun. And because it's a conservatory, you still get plenty of light in through the big windows to enjoy your garden view.

Not too hot, not too cold
To convert your conservatory into a proper room, you need to be able to regulate the temperature. One of the biggest complaints of conservatory owners is the unbearable extremes of heat and cold at different points in the year.

In most cases it's another drawback of the glass or polycarbonate conservatory roof. In summer you get the greenhouse effect or heat building up and not being able to escape through the reflective roof. In winter there's just no insulation, so all heat disappears.

Once you replace your conservatory roof with a solid roof you'll notice how pleasant and comfortable your conservatory instantly becomes. Moreover, it will probably surprise you how temperate it stays even on the coldest December or hottest July days.

That's why a conservatory conversion feels like a cheap house extension. You've got an insulated room that feels like a proper part of the house, for a fraction of the cost of building an entirely new section of your home.

You can see why we love doing conservatory roof conversions for customers across East Anglia. It allows homeowners to reclaim a part of their house that they've abandoned or neglected, and use it as it was intended – as a place to enjoy.

But maybe you are thinking about selling – demand and prices are high in the UK property market, and it could be a good time to make some money on your house. If so, a conservatory roof replacement could add even more value to your home.

Get the most out of your conservatory TOMORROW
An insulated conservatory that can be used year-round is a highly valuable asset when putting your home on the market. More people are considering moving out of cities for more space and comfort, and to these buyers, a newly converted conservatory space that's ready to use is a huge bonus.
When the weather warms up, a buyer coming to view your property will be able to tell instantly how well your insulated conservatory blocks out the heat. On the other hand, if they walk into an oven-like conservatory on a hot day, your polycarbonate conservatory roof might have put them off rather than adding value to your home.
A solid roof conservatory keeps desirable temperatures throughout the summer and winter, for an instantly inviting house extension feel. This alone might nudge a tempted buyer over the line.
It's well known amongst estate agents and from buyers' own experiences that a home with a conservatory is preferable to any other option on the market. Think back to your own impressions when you bought your current house. What thoughts came to mind when you saw the conservatory? In all likelihood it was a positive aspect to the sale.
Now imagine seeing your conservatory for the first time after a full conservatory conversion, as a fully insulated and usable room. It'll be much more appealing than a leaky and cold space that feels more like you're outdoors than indoors.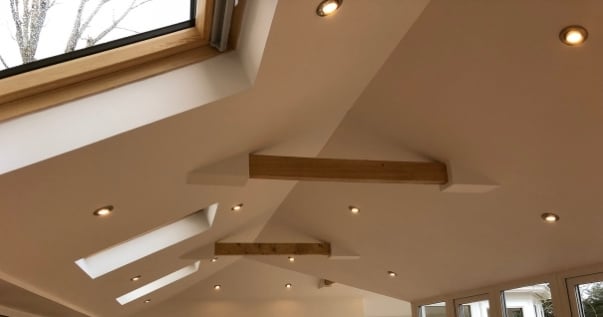 Guardian Warm Roofs and Projects 4 Roofing – the natural choice
You might be thinking "This is all very well, but if I want to sell my house I need to complete a home improvement project quickly, not months down the line."
In that case, it will surprise you that we install our Guardian Warm Roofs in just 8 days. From the first day on site to full completion in just over a week, you can have a fully insulated conservatory in as little time as it takes to put your house on the market.
What's more, we take special care to always convert your conservatory with minimal disruption to you and your family, and we always perform a full cleanup upon completion of the project.
A Guardian Warm Roof is the best option to gain a fully insulated conservatory that can be used like a cheap house extension but at a fraction of the time and hassle.
Call us today to ask about her Guardian roof solutions and book a free consultation.