If you're considering home improvements to refurbish your house or increase space, you generally have two main options:
1. You can demolish your existing conservatory and build a home extension in its place, or
2. You can opt for a conservatory conversion and turn it into an all year round living space.
Both have advantages, depending on what you want to use the room for.
In this post we help you decide which is best for you.
Should I even consider a home extension?
Whether you decide on a conservatory conversion or a home extension depends on how you're planning on using the space.
The first thing to bear in mind is cost.
More often, tearing down a conservatory, clearing away the debris, and constructing a whole new section of your house is much more expensive than just converting your conservatory into a proper room.
But for some people, the intended use may be worth the extra investment. Such uses tend to be very specific.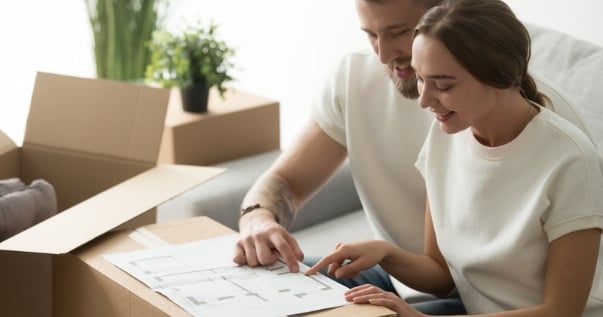 For example, you might consider a home extension over a conservatory conversion if you're thinking of building a home recording studio. This needs specialised equipment, and ideally thick brick walls which would offer better soundproofing than conservatory windows.
Other examples could be some particular home gym setups, a pool or jacuzzi, or perhaps an area to house pets who need to live in specific conditions.
However, your ambitions for a home improvement project might be relatively normal. For instance, if you just want to have friends over every weekend or set up a new guest room, you might struggle to justify the extra expense and trouble of a full extension.
The construction process of knocking down the conservatory and building a brand new room is invariably long, tedious and messy.
Even before you get the bigger bill, you're looking at severe disruption at home for weeks or months.
So unless you have a highly specified purpose in mind, a home extension probably won't be the best option for you. For most people, the best home alternative is converting your conservatory.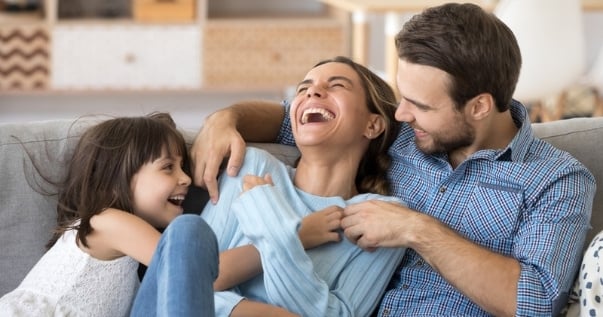 Converting your conservatory for use all year round
It seems a shame to destroy your conservatory unless you have to.
Even if your existing conservatory is in a pretty bad way, it's almost certainly not beyond the help of a good conservatory transformation. Unless you absolutely have to build a new home extension, you're likely going to be better off financially, and with the finished product, with a conservatory roof replacement.
Instead of going through the long home extension process, a conservatory conversion usually takes less than a month. And in the case of the Guardian Warm Roof (Projects 4 Roofing's preferred solution) it'll be ready in just 8 days on average. So what's so good about solid roof conservatories in general, and the Guardian roof system in particular?
Benefits of a conservatory transformation with a Guardian Warm Roof

The most obvious benefit of choosing a solid roof conservatory as the best of two home alternatives is that you still have a conservatory at the end of it. Moreover, you have a better conservatory than you started with.

Plus, if your conservatory wasn't usable before the conversion, after the transformation you also have a new room to spend time in.

The additional benefits of a Guardian Warm Roof are many. Here are just a few of the most significant:
1. Conservatory roof insulation
Guardian roofs come with a state-of-the-art insulation system. Multiple layers of effective insulating material mean that your conservatory is no longer prone to drastic temperature changes. And because the roofs are constructed with adequate ventilation, preventing mould and moisture building up inside, you can enjoy your insulated conservatory all year round, for years to come.
2. Avoid cracks and leakages
When Guardian roofs are installed, they are given a watertight seal by the end of the first day on site. This seal on the solid roof conservatory is much more effective than a series of glass or uPVC panes glued together. Guardian Warm Roofs don't leak, and they're sturdy and durable enough to resist cracking even in the fiercest storms.
3. Reduce loud noise
A solid, tiled roof full of insulating material absorbs sound better than glass or polycarbonate. If you live in a noisy neighbourhood, near construction, or tend to hear windy weather or heavy traffic outside, the Guardian roof will seem like a quiet oasis compared to your current conservatory roof.
4. Ready in a week
Projects 4 Roofing has perfected the process of installing Guardian Warm Roofs. We've been doing conservatory roof replacements for so long across East Anglia, with a highly experienced team of roofers, allowing us to finish the whole job in around 8 days. You'll hardly know we were there!
5. Building regulations
You can't get around building regulations. You have to get permission before converting your conservatory – it's an important safety measure that you're liable for if you fail to apply. Projects 4 Roofing knows that it can be confusing and time consuming, so we take care of the building regulations process for you. No more worrying about paperwork.
Convert your conservatory into a proper room
It's clear that for almost everyone, a conservatory conversion is more economical, more versatile, and has more overall benefits than a home extension.
Quick, cheaper, pre-approved by the LABC: the Guardian Warm Roof is a fantastic solution for almost every purpose in a home improvement plan.
So unless you're building a shark tank, recording the next number one in your back garden, or installing a new hot tub, you might as well keep your conservatory, and save some cash in the process.
Speak to one of our helpful team members to discuss a conservatory roof replacement with a Guardian roof.