Your conservatory should be one of the most inviting places in your home.
But sometimes being in there just isn't all you hoped it would be.
Transforming your conservatory can fix a range of common shortcomings, including:
Too bright
Too dark
Too cold
Too hot
Not suitable for how you want to use it
If these are familiar problems with your conservatory, read on to discover how a conservatory transformation can make it one of your favourite places again.

Conservatory ideas to transform a wasted space
Perhaps you had an idealised image of what you wanted your conservatory to be when you built it, or when you bought your house.
Many homeowners picture their conservatory exactly: how they'll use it, when they'll go in there, with whom, and so on.
However, over time, new conservatory uses present themselves, or the deterioration of the room gets so bad that you no longer use the space at all.
If you find yourself going inside less often, or regretting it when you do, you might feel it's time for a conservatory transformation.
Replacing your conservatory roof could be the secret to unlocking your conservatory's potential.
Transform your conservatory into a unique space
First of all, do you want to use your conservatory for a specific reason?
A place for family or guests to get together?
A breakfast or dining room?
A playroom for the kids?
And is your current conservatory succeeding in its intended use, or is your garden room fantasy unfulfilled?
The conservatory is a unique part of your home. Nowhere else in the house is surrounded by your garden or offers so much natural light. You should therefore think of this space as something different from any other room, and find a conservatory use that gives you a reason to go there rather than anywhere else.
Not sure exactly what to use it for? See our recent blog post on conservatory ideas for some inspiration!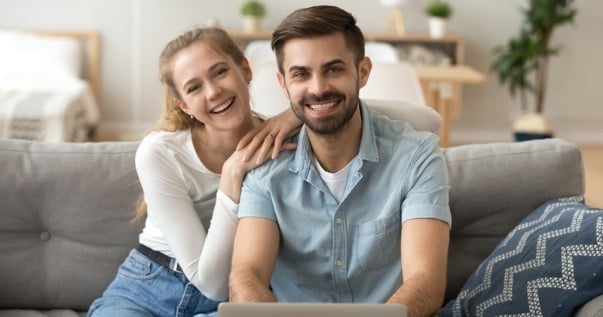 Protect yourself from sun glare
One drawback which is very common, particularly with conservatories that have glass or polycarbonate roofs is the level of light.
During the day, especially in summer, the sun shines through into the conservatory from every angle. This blinding light can be overwhelming when you're trying to read a book or just have a conversation with someone else in the conservatory.
This can be solved with some more thoughtful conservatory design. A solid roof conservatory provides better protection from sun glare, as the sun is blocked by a proper covering.
You still get plenty of natural daylight through the conservatory windows, but not so much that it prevents you from opening your eyes!
Set the mood with lighting
Another complaint we hear is that the conservatory gets too dark at night. You can turn on the light or bring in extra lamps, but that kind of secondary lighting is often not sufficient.
People sometimes forget that they'll want to use their conservatories after sunset, and don't consider lighting as part of their initial conservatory designs.
In fact, lighting is one of the most important aspects for setting the right mood in any room. And it's actually an easy way to transform your conservatory due to the lighting options available.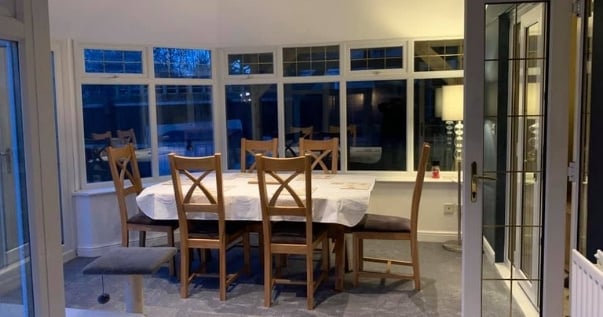 LED lights
With a solid roof conservatory you have a proper ceiling in your conservatory. Not only, as discussed, does that block out excessive sun, but it means you can install a range of precise light fixtures.
Glass conservatories normally allow for a single central light hanging from the roof, plus some additional floor lamps. But to create a variety of customisable moods, the best solution is a conservatory conversion and LED lights.
LEDs are the most energy efficient type of bulbs, and in a Guardian roof they can be fitted in the exact spots to optimise your conservatory's lighting conditions.
As well as targeted positioning, they can be further customised by colour and even with dimmer switches.
So for example, if you transform your conservatory into a cinema room, some dim blue LED lights along the walls could be just the ticket to guide home moviegoers to their seats.
Alternatively, a conservatory designed for parties could be improved with a range of colourful LED spotlights.
Whatever your proposed conservatory uses, your options are significantly better.
Conservatory skylights
Maybe you're a sun worshipper, or you just like a bit more light in the conservatory than a full solid roof allows. No problem!
You can have either Velux windows or Solstice skylights fitted into the structure of a Guardian Warm Roof, depending on whether you want to be able to open them or not.
With thoughtful conservatory design and a team of experienced installers, conservatory skylights can give you the perfect amount of daylight, and even a view of the stars after dark.
The choice is yours.
Conservatory insulation for year round use

No matter what you want to convert your conservatory for, it needs to be a comfortable space if you're going to go in there for any length of time.

Conservatories that are too hot or too cold can be no-go areas for long periods of the year.

The only guaranteed way to avoid the problem of temperature changes is to replace your conservatory roof with a thermally efficient one.

Insulation is one of the biggest differences you can make to your conservatory, especially if you have a glass or polycarbonate roof that has no conservatory insulation at all.

Whether it's freezing or baking hot outside, an insulated conservatory will remain a pleasant temperature in all seasons.

A warm (but not too warm) room is the key to many conservatory ideas finally coming to fruition.

Guardian Warm Roof: the best conservatory transformation solution
If you come to Projects 4 Roofing, every conservatory transformation job begins and ends with a Guardian Warm Roof. We don't install any other kind of roof, because it's one of the first and best solid roof conservatory solutions out there – trust us, we've looked!
We're so confident of the product and our experience with them that we assure every conservatory conversion project with a 20-year installation guarantee.
Guardian roofs are suitable for whatever conservatory uses or ideas you have. That's because they provide a warm, insulated, always comfortable room in your conservatory.
Built from quality materials to your specifications, Guardian Warm Roofs:
help avoid leakages,
are resistant to cracks
keep out loud noise
provide perfect watertight seals
and are installed in about 8 days!
In just over a week you can convert your conservatory, improving it for many years to come.
Whatever you want to use your conservatory for, call Projects 4 Roofing to find out more about the Guardian Warm Roof and start your conservatory transformation this summer.