It may sound obvious, but you're having a major building project done on your home – of course, the conservatory roof installer is going to be insured!
Unfortunately, there are many construction companies working without insurance and giving the trade a bad name.
Here we'll outline why insurance is important for a conservatory roof conversion, and what you should expect to be covered.
Why you should avoid an uninsured conservatory roofing company

It can be hard to trust some conservatory roofers. With conservatory roof replacements, as in many areas of the building trade, many people have either heard or experienced stories of unreliable outfits and dodgy dealers.

We think this is a real shame, and regret that it can tarnish all conservatory roof installers' reputations. But there are untrustworthy operators out there who do hike prices mid-project, hire uninsured or incompetent workers, or leave customers in the lurch with an unfinished project.

That's why we strive to do the opposite of what everyone else is doing. Projects 4 Roofing takes pride in putting customers first. That means prioritizing safety and security, which starts with making sure that our workers are insured.

What kind of insu

rance should your

conservatory roofing company have?

Construction can be hazardous. When there's a building site with heavy materials, power tools, and potentially dangerous substances around, accidents can happen. It's all the riskier if that building site is on your property!

Therefore there should be a two-pronged approach to avoiding mistakes and accidents:

1. Ensuring the work and workers so that everybody is covered should something go wrong




2. Hiring workers who know what they're doing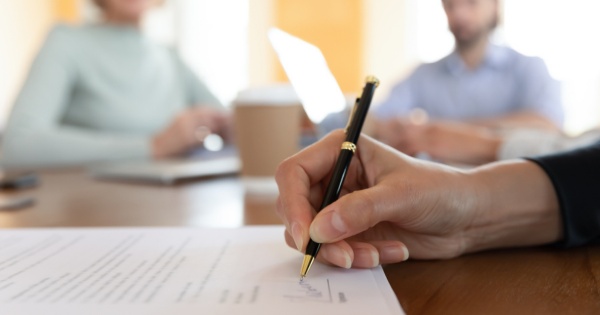 Public Liability Insurance
Almost any company that goes out in public to perform a service should have public liability insurance. That is doubly true for a potentially hazardous occupation like conservatory roof replacements.
Public liability insurance covers the company against all legal liability for death or injury to members of the public, or loss of or damage to their property in connection with the business.
That means if something happens – say, the conservatory roofer knocks down your neighbour's front wall when bringing in the new roof – they'll be covered for those costs. The same goes if they even accidentally knock down your neighbour! The insurance company pays, not the roofer.
That's important for the roofing company and for you. They won't go out of business if they're sued for thousands of pounds, and no associated costs can be passed to you. It gives everybody peace of mind – especially your neighbours.
Employers' Liability Insurance
A conservatory roofing installer has to hire staff – workers who will turn up and do the work required to remove your existing roof and install a Guardian Warm Roof for example in its place. But even the most experienced labourer can make mistakes or fall victim to accidents.
Employers' liability insurance covers the employer for any sum which they may be liable to pay to any employee injured or diseased in the course of their employment and during working hours.
That means if a pane of glass slips off an old conservatory roof, for instance, giving Gary the roofer a nasty cut, the insurance company covers the costs of treatment and loss of earnings that Gary may suffer as a result.
Again, this protects the company, and indirectly, the customer too. The worst-case scenario would be an uninsured company being liable for the cost of Gary's leg injury and then not having the funds to finish your conservatory roof conversion.
While we always hope that every project is completed safely and successfully, there's always a chance that accidents can happen. Often they're nobody's fault.
It's therefore really crucial that your roofing company is adequately covered to protect everyone involved.
Trusted workers & comprehensive workers' insurance
It's not just the company that needs protection for its roof installation operations. We don't want anybody to be liable for accidents or damage on your property, and that includes our workers and our customers.
So as well as our company as a whole, all our conservatory roofing workers have extensive insurance too. This way, we're covered from all sides.
In addition, we only work with trusted roofers who we personally hire. We never subcontract labour for our conservatory roof conversion projects because we don't want strangers working on your conservatory.
Many companies don't care who actually does the work, and will hire anyone to go on-site to install any number of conservatory roofing systems.
At Projects 4 Roofing we understand that our workers represent us as a company. We see it firmly as our responsibility to vet, hire and ensure that all employees are fully trained to install our Guardian roofs.
This diminishes the possibility of any accidents being caused by unqualified workers. We have high standards for safety and quality, ensuring only the best work is done on your conservatory.
Insurance backed guarantee
These extensive checks in our hiring process and insurance protections mean that we're really confident in our work. So much so that we provide a 20-year installation guarantee on every Guardian Warm Roof we complete. The first 10 years are underwritten by the Consumer Protection Association too, for extra reassurance.
Conclusion
The world of installing conservatory roofing systems is full of fantastic companies and experienced, reliable roofers. Sadly, there are also a few cowboys working without insurance and without concern for quality. They threaten to give everyone else a bad name.
One way to separate the good from the bad is to check which companies have comprehensive insurance.
By ensuring not just themselves, but workers, the public and you from damages show that a conservatory roof installer is serious about their workmanship and reputation.
We believe we're one of the trustworthy ones. But don't just take our word for it! We're certified members of Which? Trusted Traders and Trust A Trader.
Take a look at our accreditations on our website to give you peace of mind before booking your conservatory roof conversion.