DIY is an acronym that strikes fear into the heart of some homeowners, and a sense of joy and excitement into others.

With the current cost of living crisis, an increasing number of homeowners are trying to save money by fixing problems around their homes themselves, rather than employing the services of professionals.

For some DIY jobs, like painting or replacing laminate flooring, there isn't much risk even if things don't go exactly as planned. And there can be a real sense of achievement when you accomplish something that sits a little out of your comfort zone!

But for other projects - particularly anything structural or electrical, you really need the experience of skilled tradespeople to ensure the compliance and safety of your project.

In this article, we'll explain why attempting a conservatory roof replacement on your own is not a recommended course of action, and point you in the right direction of experts who can help.


The process is no piece of cake


If you're currently thinking about replacing your conservatory roof, the chances are you're experiencing issues with it.

If you have an older glass or polycarbonate roof, it might be looking unsightly, causing extremes of temperature during summer and winter months, letting water leak into your conservatory when it rains, or allowing condensation, damp and mould to grow in what should be the most relaxing room in your home.

The first thing you'll need to think about is whether you want to replace your conservatory roof 'like for like' with another glass or polycarbonate roof - or whether you want to upgrade to a modern solid conservatory roof.

Choosing to install a new glass or polycarbonate roof may fix some problems in the short term - but it won't help you overcome the extremes of heat in summer and winter, isn't the most energy-efficient solution, and the same issues you're facing right now are likely to reoccur at some point in the future.

If you choose to install a solid conservatory roof, you're choosing a wide range of benefits - better longevity, no more leaks or draughts, reduced energy and heating bills, a stable temperature all year round, better noise insulation, and an upgrade to the aesthetics of your home that can add market value.

But upgrading to a solid conservatory roof is not a simple job. It requires a lot of expertise and experience - and definitely isn't something we'd recommend as a DIY project.

As a general guideline, replacing a conservatory roof properly takes between seven and eight working days if you're using a company that has over a decade of specialist experience in conservatory roof replacement. It's likely to take a lot longer if you attempt it yourself, or opt for a less experienced tradesperson.

There are a number of steps that need to be taken for smooth conservatory roof replacement, including:
Clearing all the furniture out of your conservatory.

Protecting your floor.

Ensuring all open plan doorways are sealed to prevent dust from entering your home.

Removing your old conservatory roof and implementing a watertight seal with the new roof (on the same day).

Making sure your 'first fix' electrics are Carried out, with wiring in the right place.

Ensuring your new roof has the correct insulation, ventilation and tiling.

Arranging a visit from local building control.

Plastering the interior of your conservatory, and allowing it to dry.

Ensuring your 'second fix' electrics are in place with the right sockets and fittings.

A quality control inspection and sign-off by a conservatory roof specialist.

A final clean-up so your conservatory is ready for use right away.
That's a lot to fit into 7-8 days!

To correctly install a solid roof conservatory you need experience and expertise in electrics, plastering, insulation, tiling, and roofing - which is an unrealistic expectation for many DIY-ers!

So we'd strongly recommend that any solid roof conservatory project is completed by a specialist like Projects4Roofing, who has over 10 years experience installing solid conservatory roofs across the East Anglia region.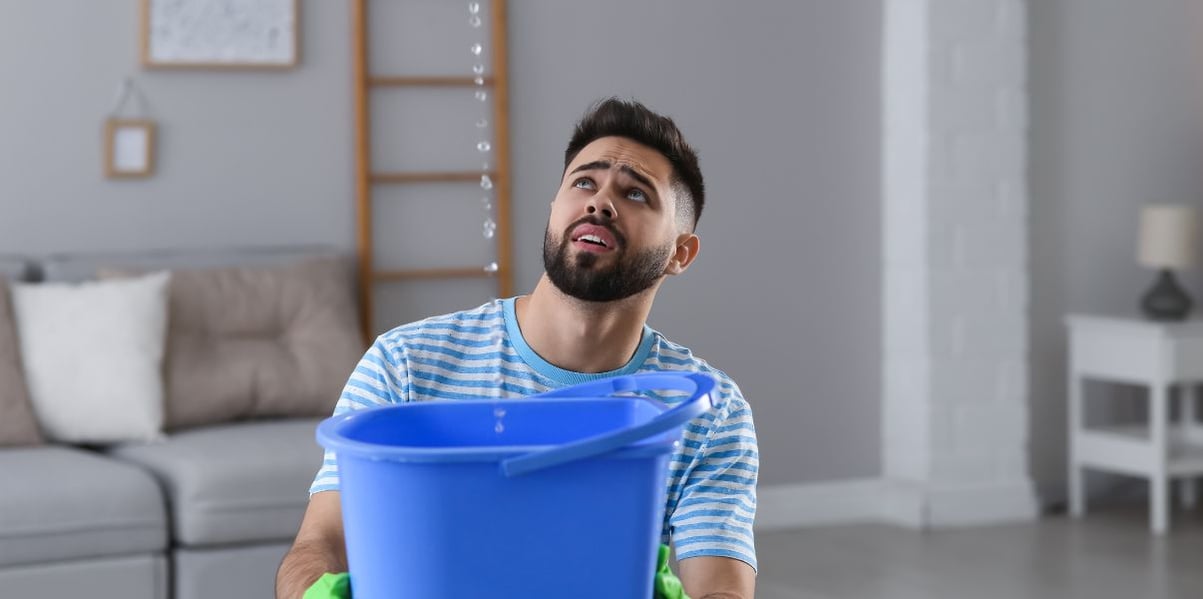 What might happen if the installation is not done correctly?


Technology and materials for solid roof conservatories have evolved a lot in the last 10 to 15 years, and are now a lot lighter than they used to be. A solid roof conservatory no longer needs planning permission, and will typically meet building regulations as long as the right materials are used.

At Projects4Roofing, we're specialists in fitting the Guardian Warm Roof which uses highly durable lightweight tiles, meets all current building regulation guidelines, and is generally suitable for all conservatory frames.

If you choose to go it alone and attempt a DIY conservatory roof replacement, you run the risk of choosing the wrong materials for your roof or installing them incorrectly. In a worst-case scenario, this could impact the structural integrity of your conservatory, leading to the risk of a collapsed roof that threatens your safety.

And even if you do happen to choose the right materials, the smallest of mistakes or oversights in your installation can lead to issues such as condensation, leaks or draughts - which can impact the comfort and energy efficiency of your new conservatory.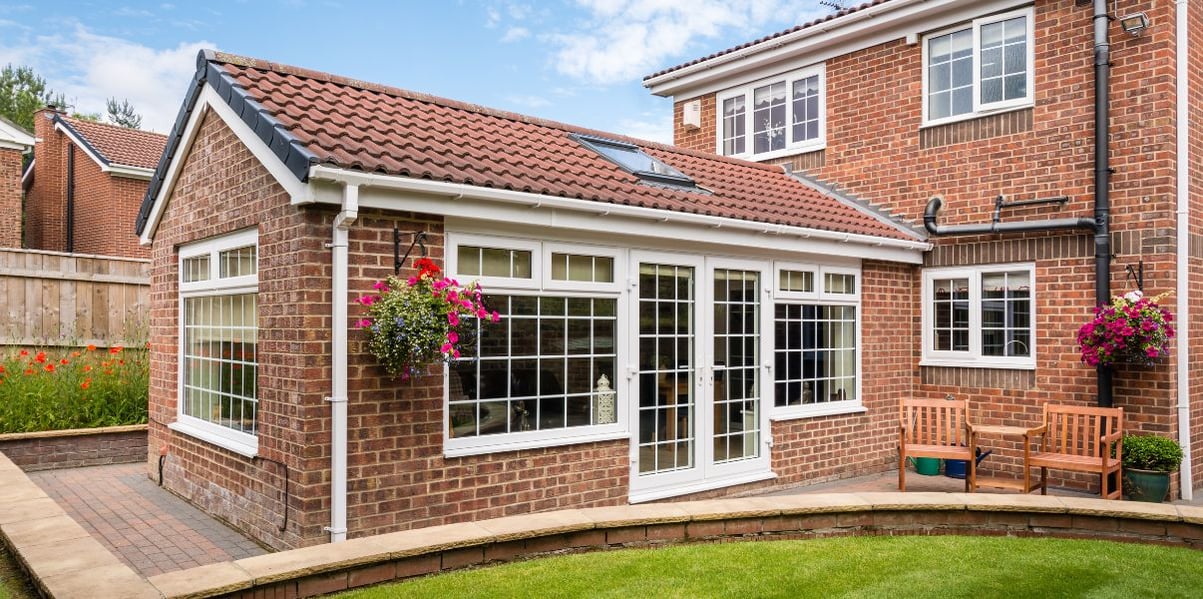 Guarantees


One of the reasons that a lot of customers choose Projects4Roofing is the confidence they have in our guarantees.

All of our conservatory roof replacement projects come with a 10-year manufacturer warranty, a 20-year installation guarantee, a building control completion certificate, and an electrical certificate.

Our guarantees give customers the peace of mind that we stand by the quality of our work, and that the job will be completed to the highest standard.

If you choose to replace your conservatory roof as a DIY project or opt for a less experienced tradesperson that doesn't offer robust guarantees - you're not going to have the peace of mind or reassurance that help is on hand should anything go wrong with the installation once it's completed.
Building regulations

Even though solid roof conservatory replacements do not need planning permission, they still need to meet building regulations.

This helps ensure that your conservatory roof replacement is built to current building standards and is safe and secure for you and your family to enjoy spending time in.

It's your responsibility as a homeowner to ensure that any adjustments to your property comply with building regulations. If you don't get building regulations approval for your conservatory roof replacement, you're liable for the costs of any adjustment work to make it compliant.

The thought of going through the building regulations process can be a bit daunting for anyone that hasn't done it before. But at Projects4Roofing, we've done it thousands of times - for every conservatory roof replacement we install.

As part of our service, we'll complete the building regulations application, arrange an inspection during your installation, and make sure you have a valid completion certificate once the project has been delivered.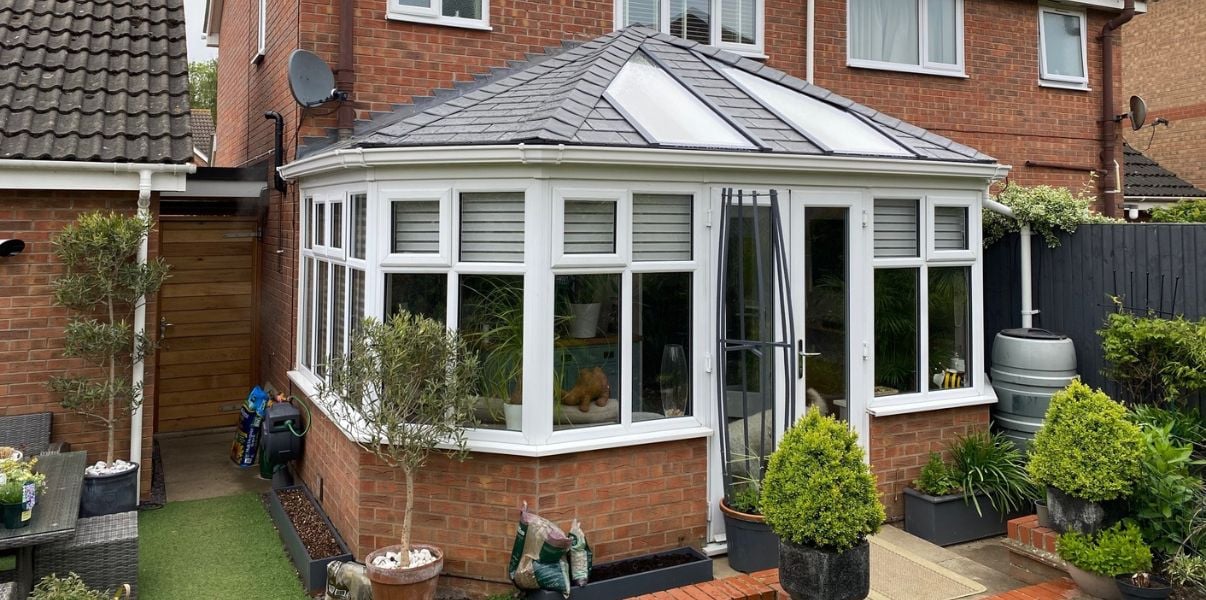 What do experts say?

Clare Whitehall is one of the founders of Projects4Roofing, with over ten years experience in the sector.

With the current financial situation that a lot of families are facing, Clare has noticed a recent trend towards customers considering attempting a solid conservatory roof replacement themselves and offers the following advice:

"It's really not a DIY project at all - it's major building works. Even if the homeowner was a qualified roofer, installing a solid conservatory roof replacement requires a wide range of additional skills such as electrics, plastering, and insulation. It's a lot different from a normal roofing project and I'd strongly advise against a homeowner trying to complete it themselves without expert guidance!"
Looking for a solid roof conservatory specialist?

If you're looking to upgrade to a solid conservatory roof, we'd recommend that you work with a specialist that has the right level of experience and expertise.

At Projects4Roofing, we've been installing conservatory roof replacements for more than 10 years. We take a lot of pride in the feedback that our happy customers provide, and we're both a Which? Trusted Trader and TrustATrader approved.

We're able to install your solid roof conservatory in as little as 7-8 working days, and all of our projects come with a 10-year manufacturer guarantee, a 20-year workmanship guarantee, and a building regulations completion certificate.

If you're interested in taking the next step toward installing the solid conservatory roof you've been thinking about, get in touch with our friendly team.