In the hospitality industry, there are few things more important than guest satisfaction and the management of your reputation.

Providing a positive experience to your guests is critical for the success of your hotel.

When the decision was made to add a conservatory extension to your hotel, you probably envisioned a beautiful space that was filled with natural light and provided an area for guests to relax or dine comfortably.

And this is probably true for half of the year.

But with a glass or polycarbonate roof on your conservatory, you'll be familiar with the uncomfortable temperatures in your conservatory during the height of summer as the sun streams through your roof. And in the depths of winter, your conservatory can become so cold that you can only use your additional space for guests by turning up the heating, which isn't great for your energy bills.

For your conservatory to live up to your initial vision and meet the expectations of your guests all year round, you might consider upgrading to a solid roof conservatory.

A solid conservatory roof can transform your hotel's conservatory into a space you're able to use all year round comfortably and take your guest experience to a whole new level.


Why choose a solid roof for my hotel's conservatory?


It's typical for older conservatories to have a glass roof or polycarbonate roof. If your hotel conservatory was built before 2010, it was a requirement for your conservatory roof to be translucent.

Changes to building regulations in 2010 allowed conservatories to be built with solid roofs, using modern materials that are lightweight, durable, more energy efficient, and solve many of the problems that come with glass and polycarbonate roofs.


Maintain a comfortable temperature for your guests all year round

It's typical for older conservatories to have a glass roof or polycarbonate roof. If your hotel conservatory was built before 2010, it was a requirement for your conservatory roof to be translucent.
Upgrading to a solid roof conservatory can help you create a comfortable space for your guests without having to worry about extremes of temperature.

Glass and polycarbonate conservatory roofs are not thermally efficient.

In winter, they allow heat to escape through your roof, so your hotel conservatory can become significantly cold. And in summer, a translucent conservatory roof can allow the strength of the sun's rays to stream into your conservatory, making the temperature uncomfortable for both hotel guests and staff.

A solid conservatory roof solves these problems. This type of roof is far more thermally efficient and helps you retain heat within your conservatory during the winter months. It also prevents the sun's rays from flooding your conservatory during summer, helping you maintain a comfortable temperature for your guests.

Increase the energy efficiency of your hotel

As the UK works towards net zero by 2050, there is a lot of focus on businesses of all sizes to reduce their energy usage and operate more sustainably.

A measure called the U-Value tells you how effective different building materials are at retaining heat and helping you keep your energy usage under control. The lower the U-Value, the better.

A polycarbonate conservatory roof has a typical U-Value of between 1.6W/m2k and 2.4W/m2k. Compare this to the solid roof conservatories we install, which have a U-Value of 0.15W/m2k.

Not only is becoming more energy efficient good for the environment, but it's also good for your cash flow - especially with the current gas and electricity prices.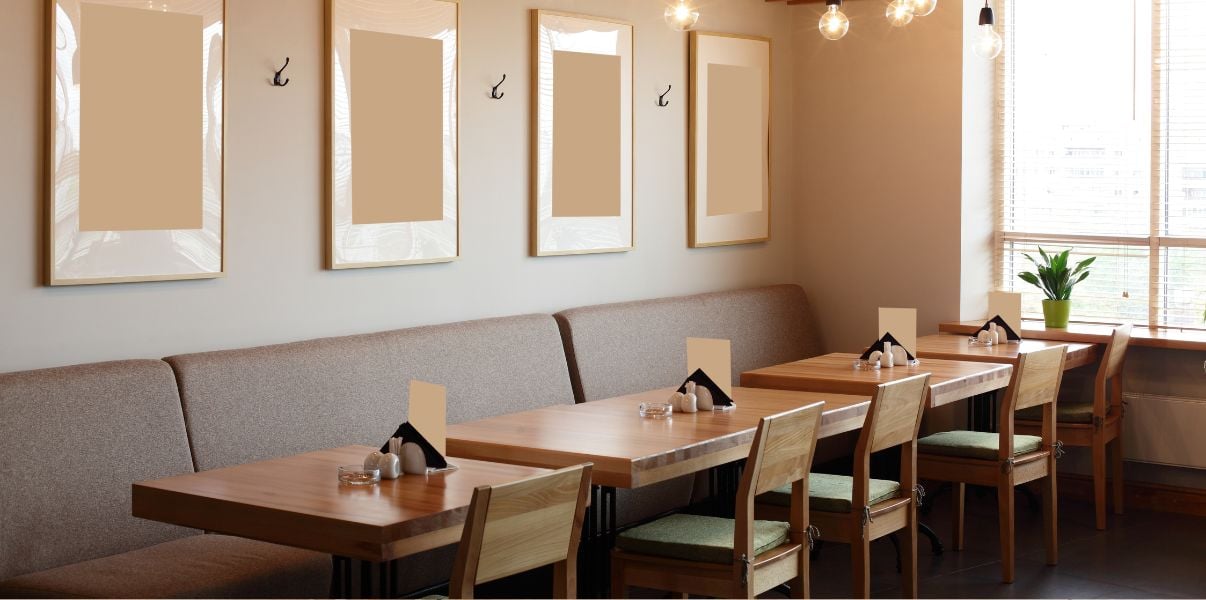 Provide a peaceful environment for your guests
A solid roof conservatory can help you provide a comfortable, peaceful space for your guests to relax and unwind in your hotel.

Glass and polycarbonate roofs are notorious for allowing external noises into your conservatory. This could be the sound of rain on the roof, the noise of passing traffic, or conversations from your hotel's outdoor bar area.

The insulation that comes with a solid roof allows your guests to enjoy the ambiance of your hotel conservatory without being disturbed by any external noises.


Reduce the maintenance time and costs
If you currently have a glass or polycarbonate roof in your hotel conservatory, you'll probably already be familiar with the amount of time you need to spend cleaning away the algae, moss, and lichen that can look unsightly for guests.

If you've had your glass or polycarbonate conservatory roof for a little while, you might have also encountered leaks caused by deteriorating seals or slipped panels.

You could also notice your polycarbonate roof starting to look a little discoloured. This is a common problem that occurs when polycarbonate is exposed to the UV rays of the sun for a prolonged period of time. This is another thing that can detract from the perfect ambiance you want your guests to enjoy.
Additionally, imagine your guests trying to enjoy a relaxing afternoon and being annoyed by sun glare streaming in through you polycarbonate's conservatory roof. That can be annoying, and will definitely affect your guest's experience.

Investing in a solid roof conservatory means you no longer have to worry about these issues.

A solid conservatory roof is easy to clean and maintain, and its solid construction means that you don't need to worry about unsightly growths and discoloration spoiling the ambiance for your guests. You're also not going to suffer from any frustrating leaks and draughts when you choose a solid roof conservatory.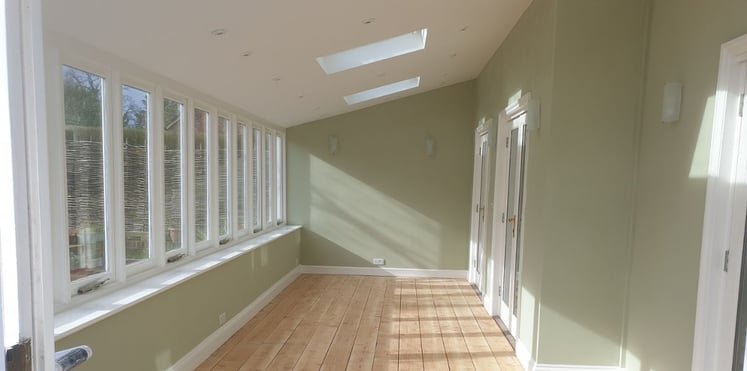 You can still retain natural light with a conservatory roof window


You might be reading this with a slight concern about a solid roof conservatory reducing the amount of natural light your guests are able to enjoy.

But you needn't worry. As an optional extra, we can install two types of windows on your solid roof conservatory.

When you work with Projects4Roofing, you're able to choose from a Velux window which is renowned in the industry for its durability and performance, or a Solstice Skylight, which is designed and manufactured to perfectly complement the Guardian Warm Roofs that we install.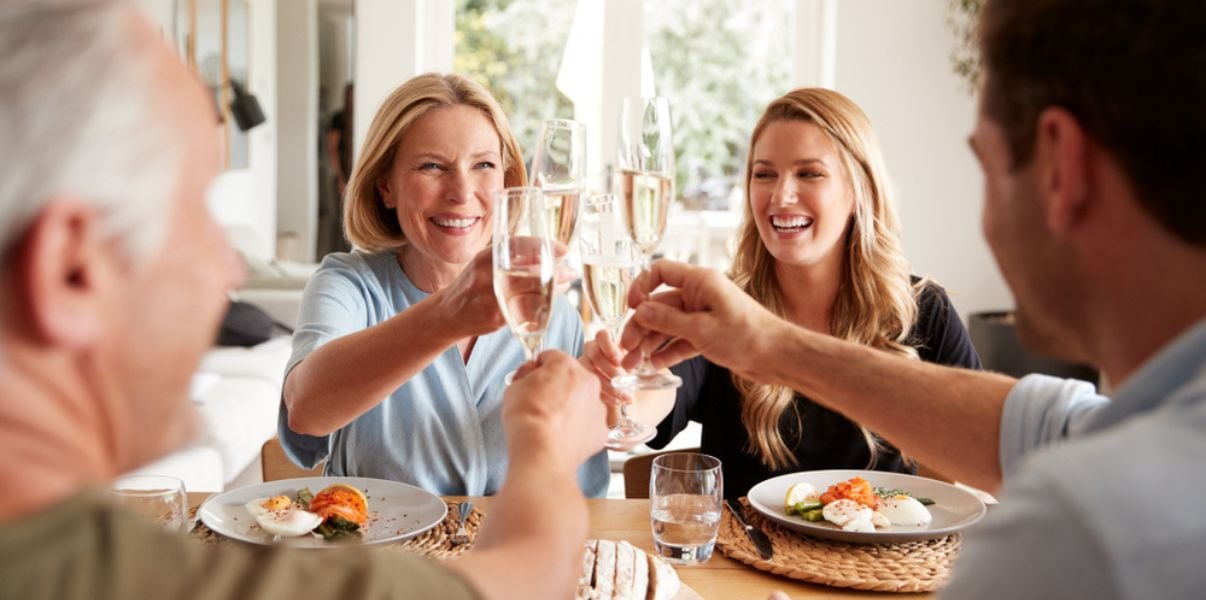 How will my hotel benefit?

We've talked about all the ways in which solid roof conservatories are superior to glass or polycarbonate conservatories.

But you might still have a few questions about how a solid roof conservatory can deliver a benefit for your hotel business.

Elevate your guest experience

A solid roof conservatory can add a quiet, cosy, and comfortable space in your hotel that is available to guests throughout the year.

The relaxing ambiance can make your additional space an ideal reading room or dining area, or perhaps even a place to serve cocktails in the evening. When you invest in a solid conservatory roof, the possibilities are endless!

Cost savings on your energy bills

The additional insulation in a solid roof conservatory can reduce the amount of heating you need during winter, and also eliminate the need for costly air conditioning units in the warm summer months. This can lead to significant cost savings on your energy bills.

By reducing your energy consumption, you're reducing your carbon footprint and helping work towards a more sustainable future, which is essential for attracting environmentally conscious travelers.

Increased visual appeal

A solid roof conservatory can be a stunning addition to your hotel, improving your overall aesthetic appeal and making your hotel more attractive to potential guests.

When you choose to upgrade your conservatory with Projects4Roofing, you have a variety of exterior finishes to choose from. This can help your new conservatory roof easily complement the rest of your hotel.

Peace of mind

Solid conservatory roofs are designed to be long-lasting and low maintenance. This means you can spend less time on roof maintenance and more time delivering an exceptional experience for your guests.

When you choose Projects4Roofing for your solid roof conservatory installation, you can have the confidence that we'll manage the building regulations approval process for you and issue you with all relevant completion certificates at the end of the project.

We'll also provide you with a 20-year workmanship warranty and a 10-year product guarantee for additional peace of mind.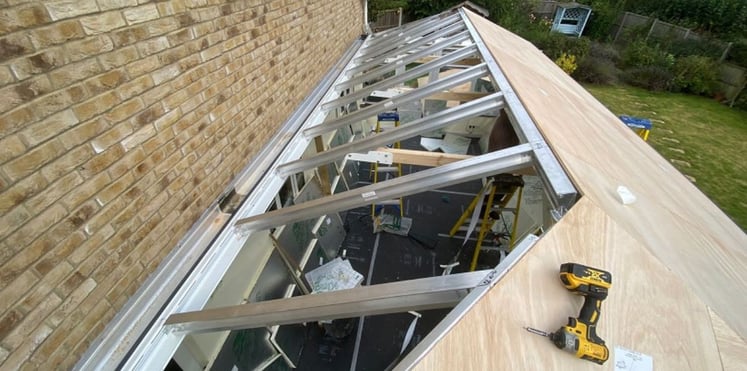 Who can help me transform my hotel's unused conservatory?


Your hotel is your livelihood. And your conservatory plays a large part in delivering a memorable hotel experience for your guests.

You want to choose a partner you can trust to transform your existing conservatory into a comfortable space that your guests are able to enjoy all year round.

At Projects4Roofing, we've been installing insulated solid roof conservatories for over ten years.

We would love to assist you in upgrading the conservatory in your hotel so that you can elevate your guest experience, reduce your energy usage and energy bills, and improve the aesthetic appeal of your hotel.

We understand that any building work on your hotel can be disruptive for guests, which is why we aim to complete any conservatory roof replacement project within 8 days.

We'll even provide you with a thorough day-by-day timetable before the start of your installation so you'll know what to anticipate and can manage the expectations of staff and guests accordingly.

We will also liaise with the local authority on building regulations and provide you with a completion certificate at the end of the project. You really won't have to worry about anything.

Ready to get started? Take the first step towards transforming your hotel conservatory by contacting Projects4Roofing today.