With a converted conservatory being an attractive addition to any room in the house. A conservatory transformation is something that can be a great investment for your home.
But a conservatory transformation isn't just for aesthetics! Oh no, there are many practical benefits to consider also.
With hot summers and cold winters here in the UK, the main complaint amongst our customers is the drastic temperature changes that they experience with their glass or polycarbonate conservatory roofs.
Other problems that occur with these roofing materials are:
Moisture

Mould

Mildew

Furniture faded because of the sun glare.

Uncontrollable light conditions
If you are looking to transform your conservatory roof, it is important to consider how the type of roofing material will influence your conservatory uses.
Investing in a conservatory transformation and installing a Guardian Warm Roof will bring a multitude of benefits and eliminate problems mentioned.
Read on, as we delve deeper into 10 benefits of investing in a conservatory transformation.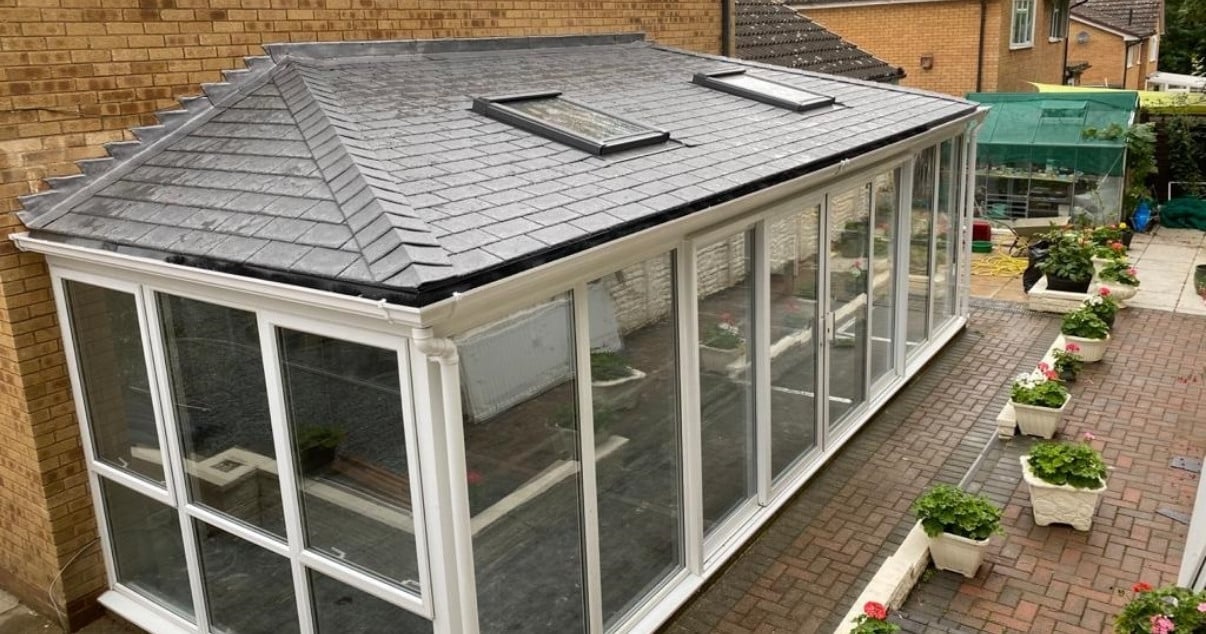 Your

Conservatory Transformation

with Projects 4 Roofing
A well-executed conservatory transformation is a major investment that can dramatically increase the value of your home.
But it can be an expensive process, so before you start, you'll want to make sure you have all the information needed to ensure your conservatory transformation is a success.
Projects 4 Roofing offers homeowners the best customer service and quality workmanship for their conservatory transformation.
Providing detailed cost estimations and honest opinions on what needs to be done before we start any work.
We're committed to transparency with our customers and provide documentation on all materials used for the project so there are no hidden surprises at the end.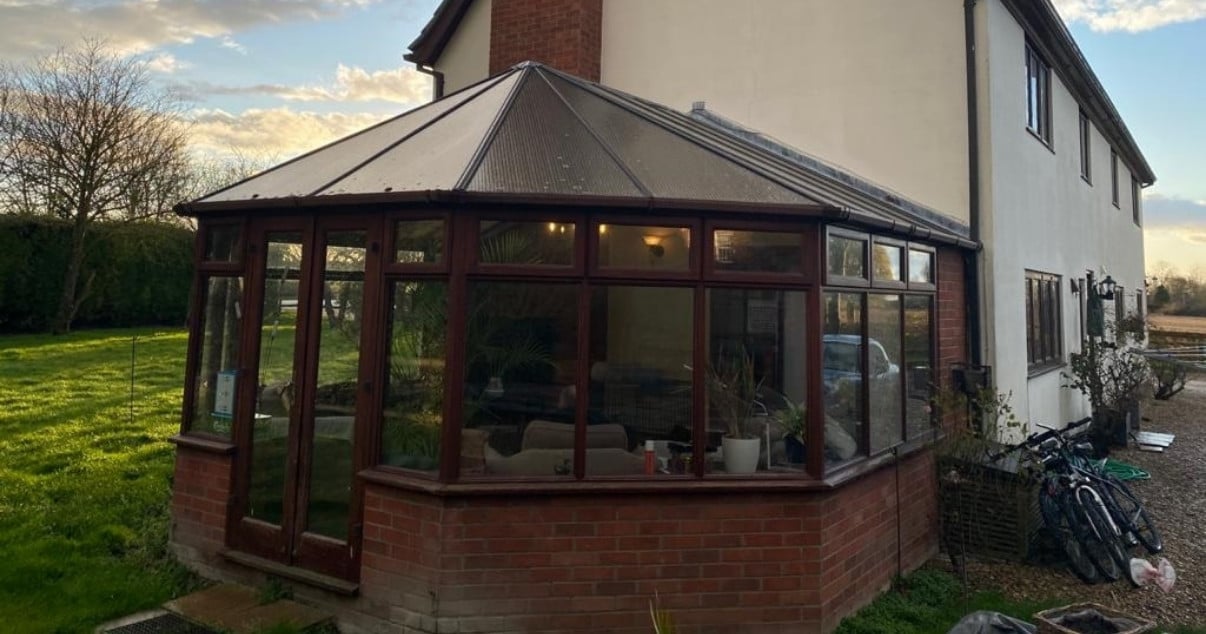 Complete your

conservatory transformation

with a

Guardian Warm Roof
At Projects 4 Roofing, we've been completing conservatory transformations and installing Guardian Warm Roofs for over 20 years.
We know what it takes for a solid roof conservatory to withstand the harsh weather variables in the UK.
For this reason, we believe the Guardian Warm Roof installed by Projects 4 Roofing is your best option to address all the issues we've outlined.
But if you're still not convinced, here are some more benefits of undergoing a conservatory roof transformation:
Market Leading Brand: Biggest roofing revelation to hit the home improvement market in the past 10-years
LABC Approved: One of the few roofing systems to be approved by Local Authority Building Control
Lower Energy Costs: As a high-performance insulated conservatory roof that has a fully tested and approved thermal structure, you can save money on your bills
Fully Ventilated Roofing System: Built into the design, it allows for air circulation through the eaves and enables moisture to exit.
Superior Guarantees: Confident in their product, you receive a 10-year guarantee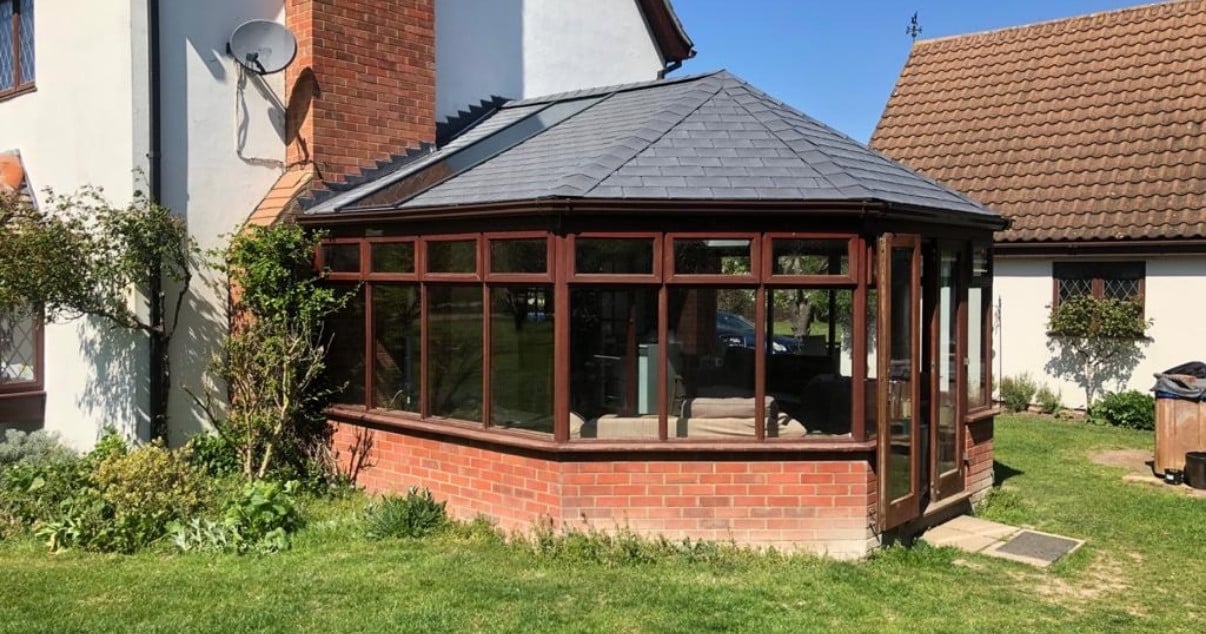 Fast Installation: You could be sitting comfortably in your new converted conservatory and under your Guardian Roof in up to 8 days!
Temperature Control: Avoid being too hot in summer and too cold in winter.
Reduced Noise: You can avoid hearing your neighbours or make all the noise you want due to your roof's insulation system.
Finishes & Options: Have it the way you want it, add skylights, windows, LED lights and more!
Partnered With Velux: Global reputation for innovation, manufacturing and delivering better living environments
Additional benefits of installing a

Guardian Warm Roof
A Guardian Warm Roof has a number of benefits over traditional conservatory roofs.
A solid roof conservatory with a Guardian Warm Roof installation gives:
Insulation and ventilation
This is because a Guardian Warm Roof is made up of two layers of rigid insulation board, internal insulated plasterboard, exterior grade plywood and a vapour membrane.
No more sun glare
When the sun is blazing, it can be a struggle to find a cool and comfortable place to work.
With a solid roof conservatory having a proper ceiling, you're able to reduce the sun glare. This extends the life of your furniture and flooring and most of all it allows you to be comfortable and enjoy your converted conservatory.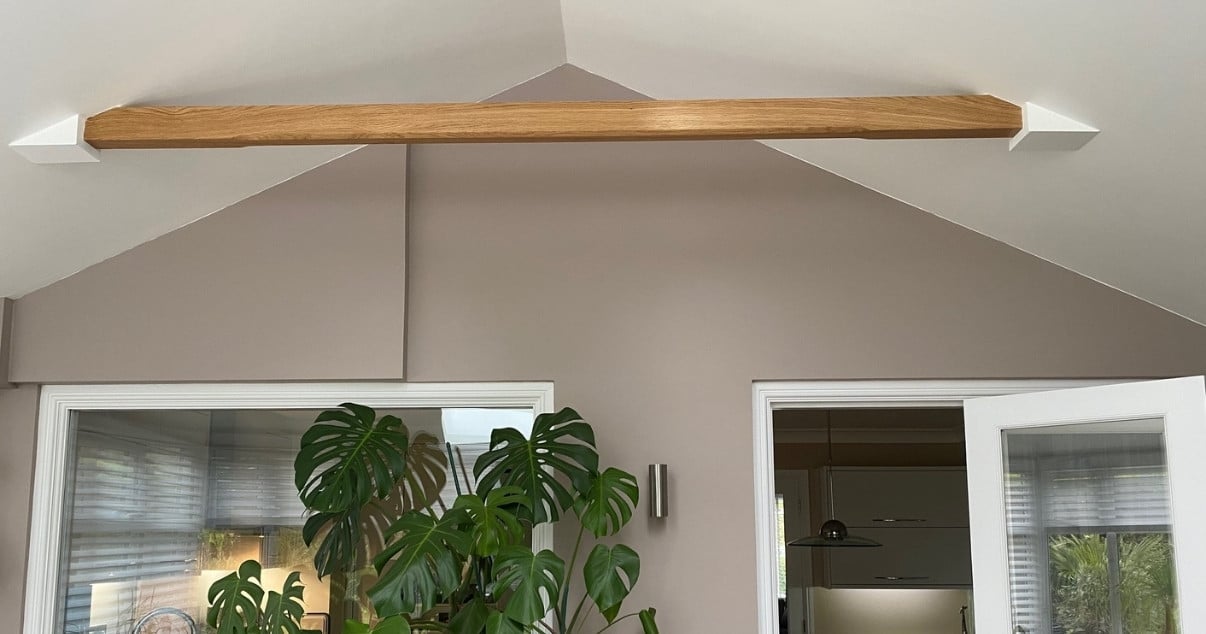 Sound cancellation
Roof tiles are an important element of any roof.
But with a Guardian Warm Roof multi-layer design and durable roof tiles, it provides protection from the elements (rain, snow, sun, etc.) and helps to minimise noise externally and internally.
No more leaks
Installing a solid roof conservatory makes the problem of leaks from broken or cracked polycarbonate or glass roof panels is a thing of the past.
A Guardian Warm Roof is built with solid materials, fully tested, and approved by the LABC. Accompanied by a 10-year product guarantee and a 20-year Project 4 Roofing installation guarantee; you can be confident in your conservatory transformation investment.
Get your

conservatory transformation

going
No hidden costs here!
When we quote your project, it's guaranteed for a full calendar year.
To start your conservatory transformation ball rolling, contact us today and we will give you a fixed price quote!