Unlike a neglected box room that just needs a good clearout, a new lick of paint and a few shelves. A conservatory transformation can seem slightly more daunting.
To breathe life back into such a space, there are many things to consider when planning a conservatory transformation.
Is your converted conservatory still fit for purpose? Or maybe it's too cold in the winter and much too hot in the summer...
In order to get the best out of your converted conservatory, you need to make decisions about roof materials, windows, design and decor.
Here at Projects 4 Roofing, we want to share our expertise in order for you to get the exact conservatory transformation you want, need and deserve.
Performing a conservatory transformation or replacing a conservatory roof is a fast way to gain an extra, all-year-round, usable space; without causing too much disruption or breaking the bank.
Having undertaken many conservatory transformations, Projects 4 Roofing recommends the trusted Guardian Warm Roof as the best option to transform your conservatory roof.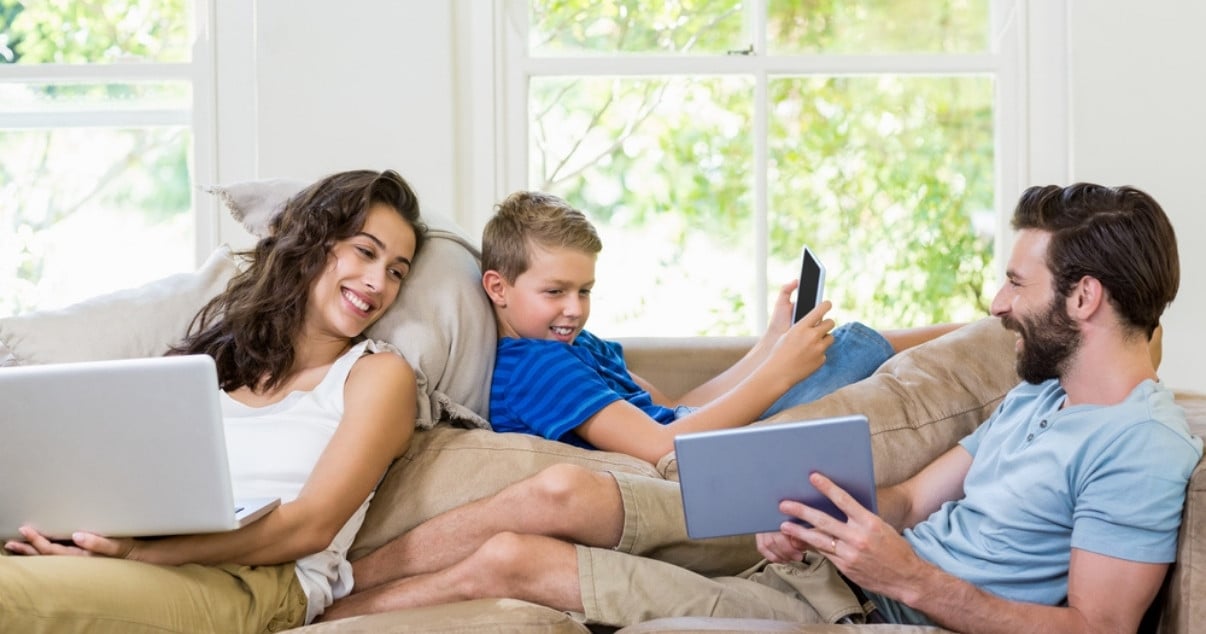 The Outstanding Benefits of a

Guardian Warm Roof

:
Many can't enjoy their conservatory, due to seasonal temperature changes which makes the space too hot or too cold to be used effectively.
By a simple conservatory roof replacement, it can be remedied by installing a Guardian Warm Roof to give you a fully insulated conservatory.
Not only does a Guardian Warm Roof enable you to use your conservatory whatever the weather or temperature, but it also has a whole host of outstanding benefits to give you peace of mind.
Building regulations compliance:
Only in the past decade has it been possible to have a solid roof conservatory and with this, there needed to be strict guidelines of adherence to ensure safe conservatory roof replacements.
To avoid any legal inconvenience, when wanting to transform a conservatory roof choose a Guardian Warm Roof.
You can be safe in knowing that a Guardian Roof is fully approved by the LABC (Local Authority Building Control). Its strong, lightweight and durable tiled structure is a perfect touch to your conservatory transformation.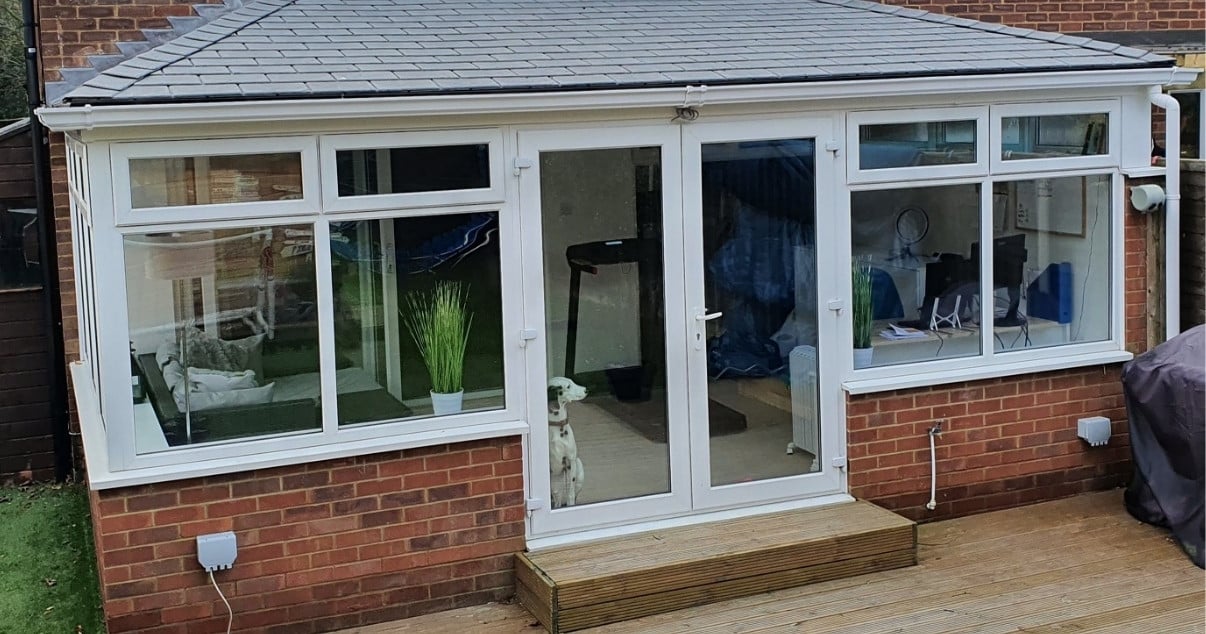 High-efficiency insulation:
The Guardian Warm Roof is both energy efficient and thermally efficient, making it a fully insulated conservatory.
To comply with part L of the 2010 Building Regulations, a Guardian Warm Roof achieves a maximum U-value of 0.18 W/m2K.
Its pre-engineered lightweight frame consists of two layers of rigid insulation board, internal insulated plasterboard, exterior grade plywood and a vapour membrane.
All this technical data and thermal technology means a Guardian Warm Roof is designed to allow your conservatory to be warm during winter, but also cool during summer.
As a result of its super energy saving engineering, a Guardian Roof will save you more money in heating and cooling bills. This is yet another benefit to making a Guardian Roof the best option to invest in.
Multiple design options:
Projects 4 Roofing offers a variety of Guardian Roof types, styles and sizes. To transform your conservatory roof, you can choose from a wide range of Guardian exterior roof tiles that match the style of your home and fulfil your needs making your converted conservatory look more like a seamless extension rather than an uncoordinated and awkward add on.
To make your conservatory transformation complete, Projects 4 Roofing also provides a variety of interior finishes. You're able to decide between roof or wall plastering or even have the choice of a skylight or LED roof lights for that special finishing touch.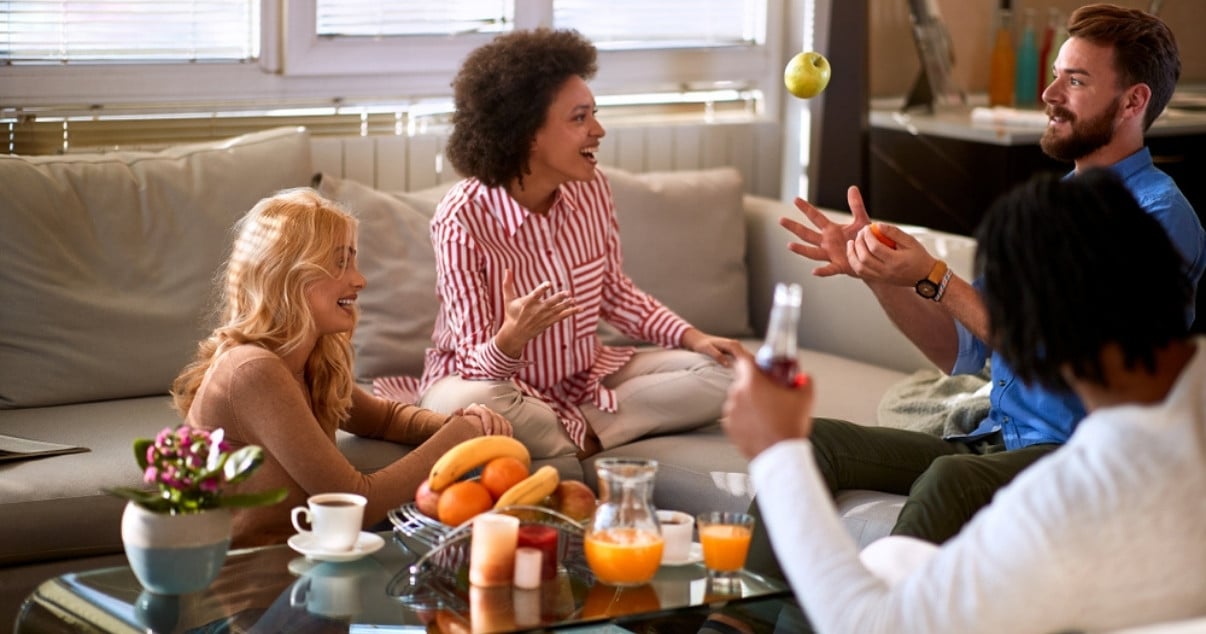 Built with solid materials:
Leakages, mould, condensation, external noise and even cracks are common daily problems of other roof types. Yet with a Guardian Warm Roof, you will have no worries about your solid roof conservatory.
Built with solid materials, it is fully tested and approved thermal and structural standards. A solid Guardian Roof for your conservatory transformation guarantees a stable and secured roof for many, many years to come.
Get a solid Guardian Roof in a week:
At Project 4 Roofing we know your time is precious. We like to get in, get started, complete the work and leave as if nobody were even there!
When carrying out a conservatory transformation or roof replacement, you deserve definitive answers and time schedules as to when work will commence through to completion.
Our professional group of installers stick to a strict schedule and are capable of converting your conservatory roof in 8 working days. The process is complex but with years of experience, we have refined it to a fine art.
We make sure that your conservatory is protected from the elements at all times and when the installation is finished and the final touches are placed, our team leaves your new space clean and tidy. Ready for you to sit back and relax in the conservatory you've always dreamed of.
With the outstanding benefits and quick and easy service of installation, forget about all your conservatory roof conversion doubts and choose our trusted Guardian Warm Roof today.
For further information please browse our helpful blogs, or contact one of our trusted team members about conservatory roof conversions.