Picture the scene:
The sun has risen, you've shuffled downstairs in slippers and dressing gown, taking in the early morning light. You carry a freshly poured coffee into your conservatory to enjoy a croissant or some eggs in the bright view of your garden in its dawn glory…
And the conservatory is comfortable!
Your toes don't freeze on the floor, your breath doesn't vaporise in the cold air – and it isn't stiflingly hot under the first sun of the day. Instead, it's a paradise of perfect temperature – an ideal breakfast nook to enjoy your morning in peace and tranquility.
A converted conservatory can revamp up your home into an open living space, allowing you to connect with your family again.
This blessed breakfast scene is not a dream! It's actually possible through transforming your conservatory with an insulated conservatory roof.
No matter what time of year, a conservatory conversion can create the breakfast nook of your dreams.
Conservatory ideas to transform your space into a breakfast nook
There couldn't be a more idyllic time of year than spring to have a conservatory. It's neither too hot nor too cold, and it's light enough when you get up that you can enjoy your garden room first thing in the morning.
During those few weeks between the winter chill and the summer bake, even uninsulated polycarbonate roof conservatories are lovely places to spend the mornings. And there's really nothing better than being nestled amongst nature when tucking into your toast or a bowl of cereal.
Whether or not you believe it's the most important meal of the day, the idea of creating a breakfast nook in your conservatory beats crouching over the kitchen table any day!
So how do you transform your conservatory into a space to cherish those breakfast moments?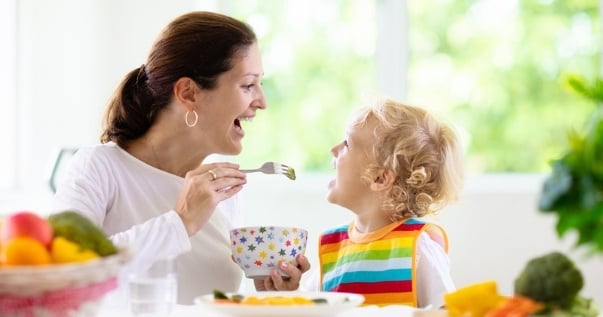 Firstly, your conservatory design is crucial. There are a few elements you need to ensure you can emulate that springtime comfort all year round:
1. The perfect temperature
As we've said, nobody likes frozen toes first thing in the morning. You also don't want to overheat halfway through your hash browns. An insulated conservatory is a must, otherwise the temperature inside will be the same as outside – or even more extreme!
You might as well be eating your breakfast in the garden as have an uninsulated conservatory for your breakfast room. A proper, solid, insulated conservatory roof beats a polycarbonate or glass roof every day of the year when it comes to regulating temperature.
2. Avoid leakages
A breakfast nook, conservatory dining room, or any other place where food is consumed must be sanitary at all times. Leaks bring moisture into your conservatory, which can lead to mould and all sorts of unpleasant, unhygienic conditions. Walls, windows, doors, and the conservatory roof must be solid and well-placed in order to avoid leakages on rainy days.
Glass or polycarbonate roof panes have a tendency to slip or crack. This lets air and moisture into the conservatory, which over time means mouldy walls and potentially drips on rainy days right over your mug of tea. A solid roof like the Guardian Warm Roof will put leakages to an end.
3. Conservatory furniture and facilities
If you like sitting at a breakfast table with a proper chair, then set them up in your conservatory. It might even be worth introducing a crockery cabinet to store a collection of breakfast bowls, plates, and the like if this is going to become your normal morning routine.
And what is breakfast without a freshly brewed coffee or a steaming cup of tea? Add a small table and bring in a kettle or coffee machine so you don't have to shuttle back and forth between the kitchen and conservatory to enjoy your morning cuppa. If you already have plugs installed you could even add a toaster or waffle maker.
Don't forget couches and comfy armchairs to watch the snow settle in your garden during winter, or for when you have friends over in the conservatory.
If your conservatory is missing any of these necessary elements, then a solid roof conservatory transformation will fix them. At the very least, installing a new roof will provide the perfect opportunity to set up your space for your morning meals.
Breakfast + Co-working? Transform your conservatory to collaborate with teammates and friends!

You can clearly see how there are many more conservatory uses than just a place to eat every morning. After your breakfast coffee has been finished, one increasingly popular idea is turning the room into a conservatory home office.

Particularly as we've spent many months shielding or in lockdown, a lot of us have come to prefer working from the comfort of our own homes. Transforming your conservatory can be a flexible solution for multiple purposes.

Take your time enjoying your breakfast with a calm, relaxing garden view, then swap the teapot for a laptop. Instead of being surrounded by walls, desks, and a corporate atmosphere, invite colleagues and friends to join you in your breakfast nook, then get down to work in comfort.

A solid roof conservatory makes for a calming and productive working environment all year round. Go from breakfast nook to remote workstation in no time – all in the tranquil surroundings of your garden.
A conservatory conversion with a Guardian Warm Roof
The best way to ensure you can transform your conservatory into a comfortable, year-round breakfast nook is to install a Guardian Warm Roof. An insulated conservatory will allow you to enjoy your breakfast spot at a pleasant temperature, even on the coldest winter mornings.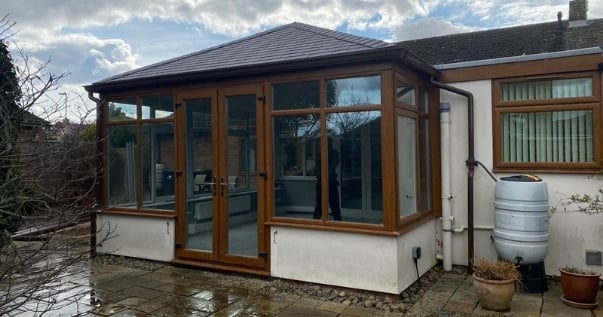 You'll also avoid having to deal with leaking roofs and constant repairs. By converting your conservatory into a durable, solid-roofed space you can just enjoy your garden each morning. Your only worry will be choosing whether you want a tea or a coffee to wake you up!
For further conservatory ideas on creating the best possible breakfast nooks, studies, dining rooms and more, see how the Guardian Warm Roof system works, or give us a call to arrange a fixed price quote.