Here at Projects 4 Roofing we only supply and install one kind of roof.
For every single conservatory roof replacement project we do, there's only one model we trust – the Guardian Warm Roof.
The reason?
It comes down to the quality of the unique Guardian Warm Roof system – and the LABC agrees.
In this article, we explain why our relationship with Guardian roofs is strictly exclusive.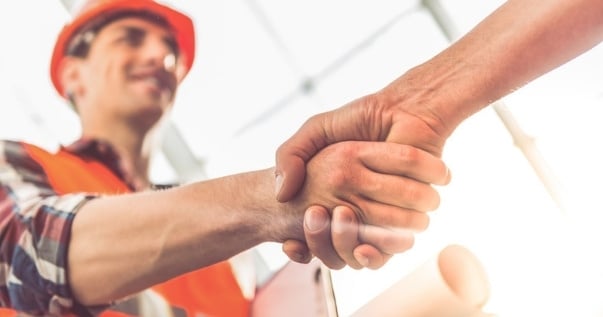 What's so good about Guardian Warm Roofs?
As we said, for us it's all about the quality of the product. We've been in conservatory roofing long enough to know what good workmanship is, and to recognise the needs of our customers.
Homeowners considering converting their conservatory or doing a home extension are usually looking for a few main things:
investment in a quality solution that's worth the money
simple, straightforward installation
a long-lasting, reliable conservatory transformation
We've seen a lot of conservatories, and we can say with some certainty that Guardian Warm Roofs hit all those points. They are:
registered by the Local Authority Building Control (LABC)
sold with a 10-year product guarantee & a 20-year installation guarantee
a flexible solution that Projects 4 Roofing can install in about 8 days
Replacing your conservatory roof with a solid roof – LABC approval
Did you know that if you replace your conservatory roof and fail to report the work to the Local Authority Building Control (LABC), you could face a £5,000 fine?
It's a scary prospect – especially if you've already paid thousands of pounds for a brand new roof. What can make the process daunting is worrying about whether your new roof is going to be approved.
Guardian roofs nip this worry in the bud.
The Guardian Warm Roof is one of the few solid conservatory roof systems that is pre-approved by the LABC. That means if you choose a Guardian Roof, you're sure to be certified, and the whole process is made much easier.
With a pre-approved solid roof conservatory product, all it needs is a team of experienced professionals to install it. Our team of efficient roofers can replace your conservatory roof to the highest standards and with minimal disruption.
Guardian Warm Roofs are therefore a worry-free solution!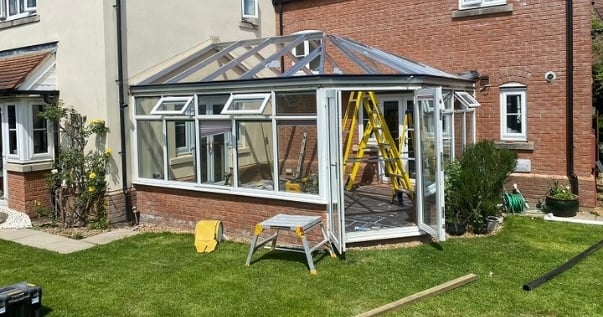 Guardian Warm Roof benefits for your converted conservatory
Okay, so good-quality in a conservatory roof is positive, sure.
But you're probably thinking that's the absolute minimum requirement for a big home extension project like a conservatory transformation.
If a quality roof should be a given, there has to be significant other benefits for you to choose a particular brand. And naturally, as an experienced roofing company who have made the decision to narrow our offering to just Guardian Roofs, we can list quite a few for you:
6 Roof Types
The Guardian Roof isn't just a one-size-fits-all solution. All insulated conservatory roofs from Guardian are made to the same exacting standards, but it's a flexible product.
As you'd expect, we take extensive measurements so that the shape and size of the roof that arrives at your home fits perfectly.
Each of the 6 types of Guardian roof conservatories have their own characteristics and styles. Here is a quick rundown of the options available to you with the Guardian Warm Roof system:
Edwardian

– the traditional Edwardian tiled roof is designed to make your conservatory look bigger. Flat-fronted and rising to an apex, space is maximised with a higher ceiling.

Victorian

– another traditional roof style, as the name suggests, though with a contemporary feel. Victorian roofs feature a bay and several window angles to maximise light. You choose where your doors are positioned.

Lean To

– perfect for room or house extensions, a lean to conservatory is really easy to fit into existing designs. Sloping gently on one angle, a lean to can maximise space for a kitchen or living room extension for example.

Gable-Fronted

– lending height and eye-catching ornamentation to your conservatory frontage, gables make the most of your conservatory roof windows.

Double-Hipped

– if a lean-to style doesn't work on your bungalow, a double-hipped conservatory roof is ideal. A good alternative for space, this style feels long while also giving height to your conservatory room.

T and P Shaped

– not all conservatories come in regular shapes. We call these special shaped conservatories, and they often resemble a T or P figure when viewed from above (or below). Guardian roofs can come in custom shapes like this, so if one of the other shapes doesn't suit your conservatory it's no barrier.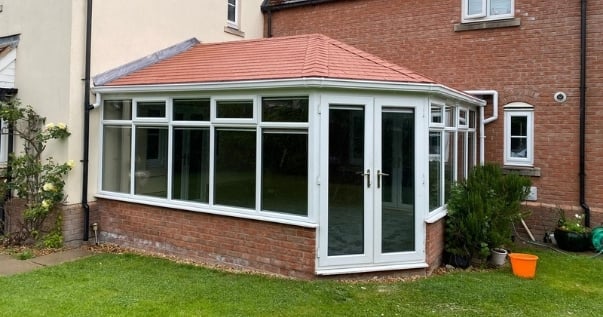 Whatever shape your conservatory, and whatever roof style suits your needs, Projects 4 Roofing will help. We can advise on what would work best, and take you carefully through all the planning stages up to final installation.
Temperature Control with Conservatory Insulation
If your conservatory gets too hot on summer days and too cold in the winter, it becomes unusable. There's virtually nothing you can do to fix this problem in an uninsulated conservatory.
A conservatory roof replacement with a Guardian Roof is the perfect solution to this problem. High-performance conservatory roof insulation is built into the Guardian roof structure, keeping hot air out during summer. On colder days it then contains the heat.
Some replacement roofs don't come with any conservatory insulation, so for us they don't make the grade. But by choosing a Guardian Warm Roof this summer, you'll be investing in a comfortable conservatory all year round.
You'll save money on high heating and cooling bills, and there's no need to fork out extra conservatory insulation costs either.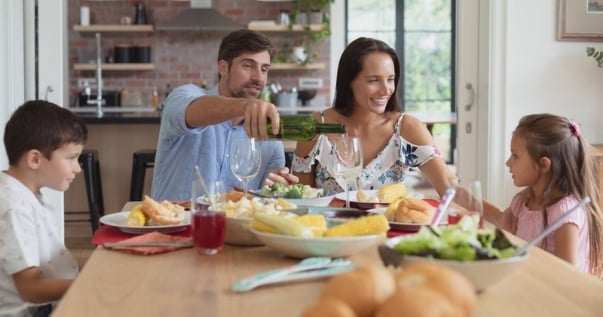 No More Leakages or Cracks
Projects 4 Roofing exists to replace polycarbonate and glass conservatory roofs with solid roof conservatories. The reason is because those materials are notorious for cracks and leakages – which is one of the biggest problems homeowners struggle with in their garden rooms.
The solid Guardian Roof is the best way to avoid glass panes sliding or plastic cracking over time. We're all too aware that in this country the rain can fall any time. And when it does, the last thing you want is water coming through into your conservatory.
Leaks cause moisture, and that in turn can lead to mould. It's a bad road to go down. So the Guardian Warm Roof's waterproof design is a major reason why they're our one and only trusted model for our customers.
Reduces Noise and Sun Glare
Too much sun in your garden room ruins your ability to enjoy the room on a bright day. The Guardian's solid, opaque roof blocks direct sun, which also prevents your conservatory getting too hot and your furniture fading.
Furthermore, the Guardian roof's construction materials help reduce noise levels from outside. If you live in a busy neighbourhood or near other noisy sources, you can still enjoy a quiet and peaceful conservatory environment whenever you want.
Guardian Warm Roofs help you relax and appreciate time in your conservatory. After all, that's what the conservatory is for!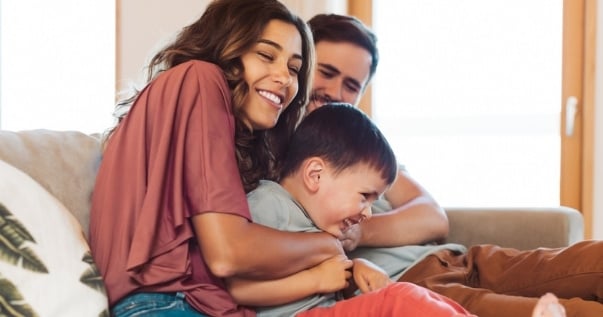 Give the Guardian Warm Roof a Go
Many of these issues are common in customers we speak to across East Anglia and the surrounding areas. If they're familiar to you, it might be time to seek out a conservatory roof conversion with Projects 4 Roofing.
With our dedicated team of polite, properly trained roofers, you can be guaranteed a professional service. And most of all, you can rest assured that under a solid Guardian Roof you'll be safe, dry, snug and stylish in one of the best conservatory roof models out there.
Give us a call to find out more about the Guardian Warm Roof system and how we can solve your conservatory problems this summer.