A converted conservatory is a wonderful addition to any home.
But, when it comes to designing a conservatory transformation, there are many factors that might influence your decision.
One of the most important decisions to make is considering a conservatory roof replacement. But this also brings up some questions:
What kind of roof do I want for my

converted conservatory

?

Will my

conservatory roof replacement

provide insulation?

Will I lose light with a

solid roof conservatory

?
Don't worry you're not alone! These doubts and concerns are natural when contemplating a conservatory roof conversion.
There are many options available in the market but the most popular one to install and the brand that Projects 4 Roofing trusts, is the Guardian Warm Roof.
Let's explore further to answer the above questions and find out why a Guardian Warm Roof is the roofing answer to your conservatory transformation.
If I have a

solid roof conservatory

, will I lose light?
Your converted conservatory should be enjoyed all year round.

With a Guardian Warm Roof installed, making it a solid roof conservatory; this is definitely achievable.
When undergoing a conservatory transformation with a solid roof, lighting is often one of the most important considerations.
When you transform your conservatory roof to a solid, opaque structure; naturally you think it will prohibit the amount of light you receive.
This is not necessarily the case!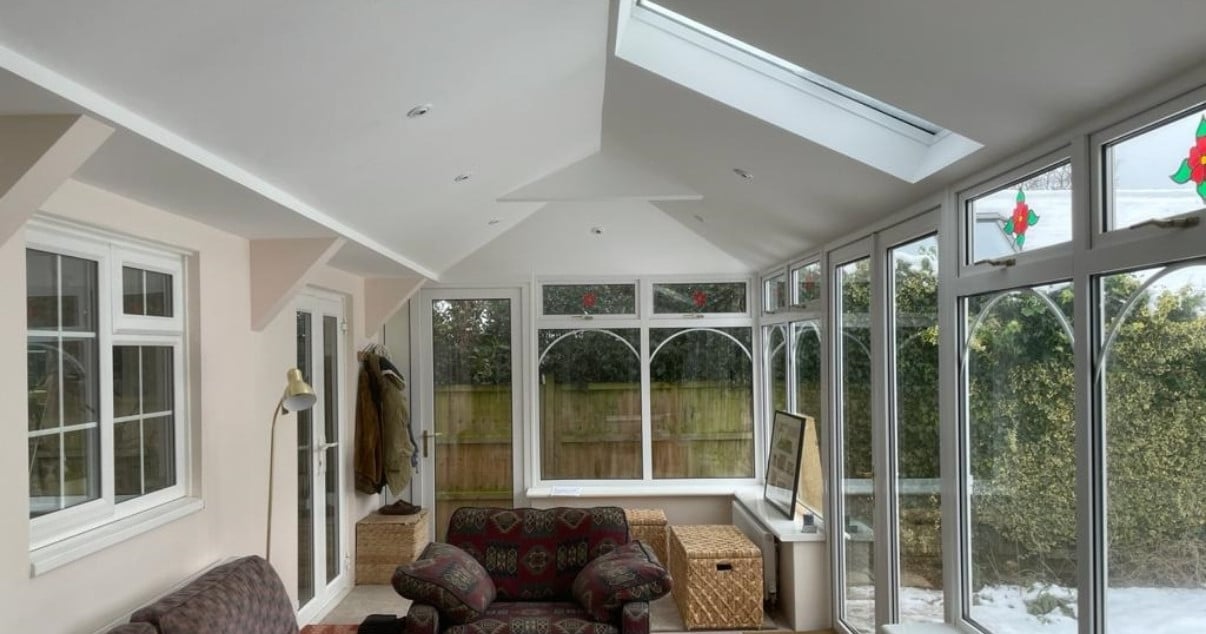 The installation of a solid, tiled, insulated conservatory roof; typically results in minimal loss of light (around 11% less than glass and around 5% less than polycarbonate roofs).
To further maximize the brightness of your solid roof conservatory, using light or white paint on the vaulted ceiling, enables you to reflect light off the walls and around the room so the minimal loss of light is hardly noticeable at all.
A solid Guardian Warm Roof provides insulation that keeps your conservatory warm in winter and cool in summer, reduces noise pollution, and prevents mould and condensation. Plus, it's long-lasting with a great guarantee.
With all those benefits, customers deem the 5-11% light reduction a fair trade-off. Plus, Projects 4 Roofing have other ways to light up your life!
Solid roof conservatory

: Roof lights and Spotlights as an option
Roof lights and spotlights are a great option for homeowners looking to install additional lighting in their converted conservatories.
They say that light can change your mood. So, the amount of additional lighting required will largely depend on the initial position and intended purpose of your converted conservatory.
Roof lights and spotlights provide a clean, sleek look and they can also be positioned according to your needs.
A dimmer switch on the wall will work for most uses but if you have a specific area in mind, for reading or watching TV, then directional spotlights could be built into your solid roof conservatory.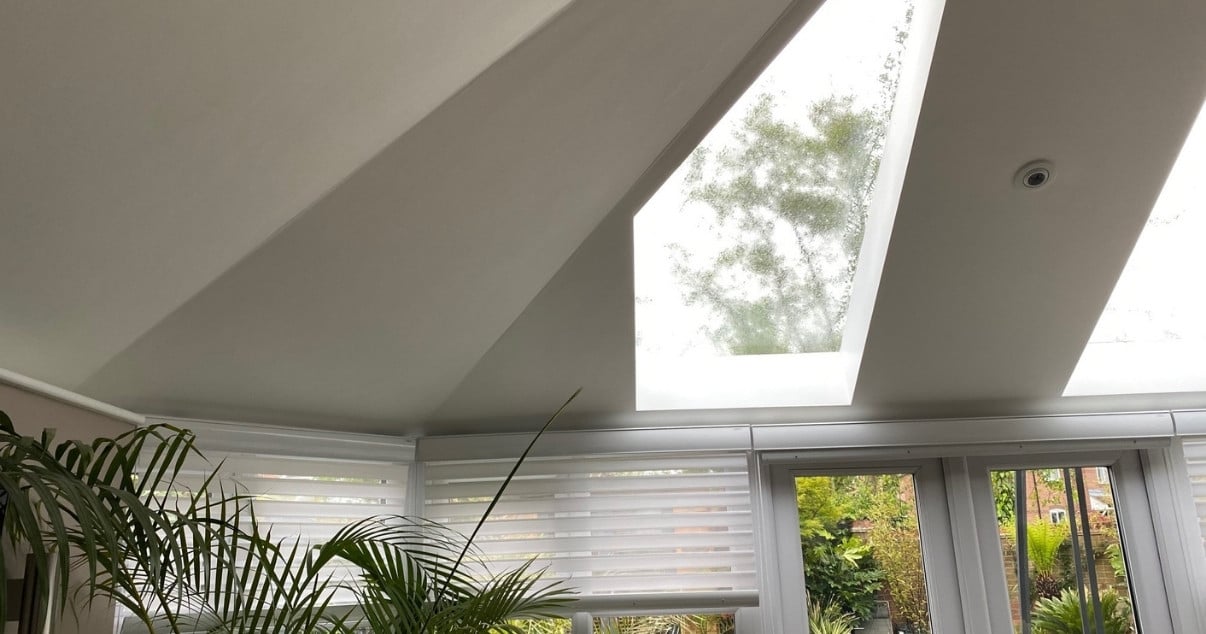 Additional Benefits of Installing a

Guardian Warm Roof
Installing a Guardian Warm Roof will also provide your converted conservatory with additional benefits.
A Guardian Roof not only provides the benefits of energy efficiency and soundproofing, but it also provides a layer of protection for your home from the elements that cause weathering.
Insulated conservatory:
A Guardian Warm Roof provides conservatory roof insulation which allows for comfortability and consistent temperature control of your converted conservatory throughout the year.
Minimised sun glare:
A conservatory roof conversion, with a Guardian Warm Roof, reflects direct heat and glare from the sun.
With its pre-engineered lightweight frame, the Guardian Warm Roof consists of two layers of rigid insulation board, internal insulated plasterboard, exterior grade plywood and a vapour membrane.
Allowing for your conservatory to be naturally lit and usable for all purposes without interference from sun glare, regardless of the season.
Noise reduction:
With the latest innovation in roofing materials, the unique construction process of the Guardian Warm Roof also helps noise reduction.
Not only does the conservatory roof insulation reduce the external noises of wind and rain. It also reduces the noise created inside your conservatory.
So, with a Guardian Warm Roof, you can scream and shout and let it all out!!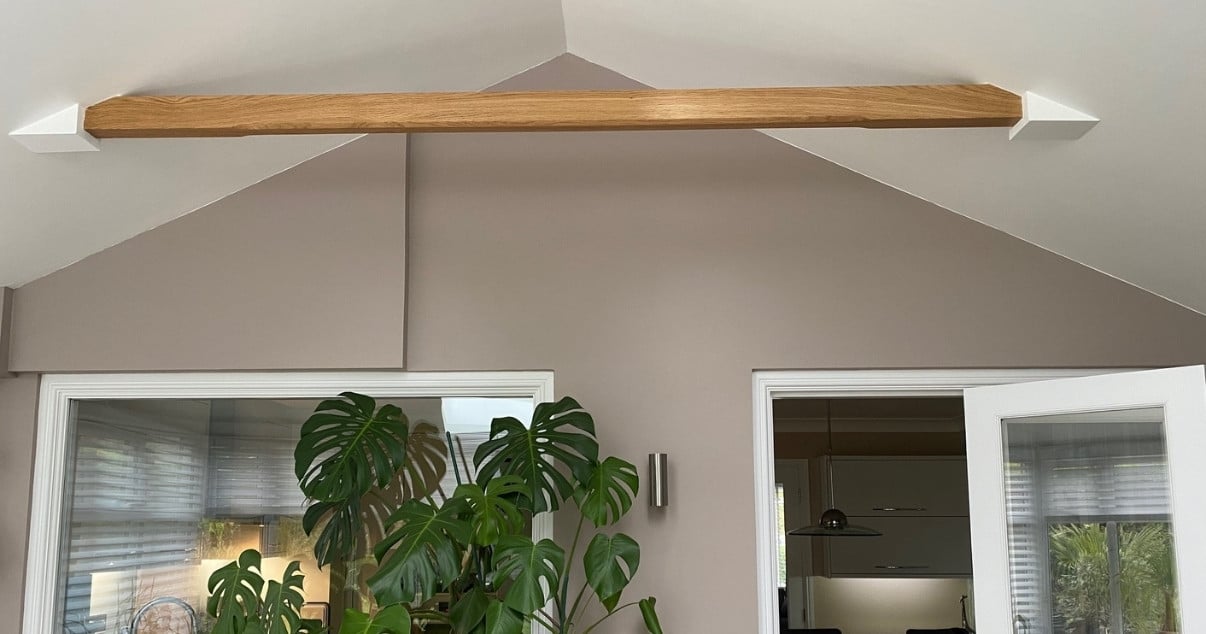 Avoid leakages and cracks:
Harsh weather changes such as intense sun rays, hail, snow, and rain can cause severe damage to your conservatory roof. Causing problematic cracks, leaks or cause your converted conservatory roof to sag.
Projects 4 Roofing do not work with polycarbonate and glass conservatory roofs because those materials are notorious for cracks and leakages.
Installing a Guardian Warm Roof minimizes these risks by protecting your home from heavy rainfall, hail, snow accumulation, ice, and scorching sunlight.
LABC:
The Guardian Warm Roof is fully approved and registered by the Local Authority Building Control (LABC).
Knowing your conservatory roof replacement is acknowledged and approved for quality compliance from an authoritative body, brings an extra sense of security for your investment.
Guarantees:
If you weren't sure of the solid roof conservatory already, a Guardian Warm Roof comes with a 10-year product guarantee.
Plus, on top of that, Projects 4 Roofing provides a 20-year installation guarantee for that extra peace of mind.
Flexible solution:
With all the benefits stated, to go even further, you could have your chosen Guardian Warm Roof in just 8 working days!
Yes, really! Have a look at some of the conservatory roof conversions we've completed.
Projects 4 Roofing can install your carefully selected Guardian Warm Roof quickly and efficiently, with the minimum amount of disruption to you and your home.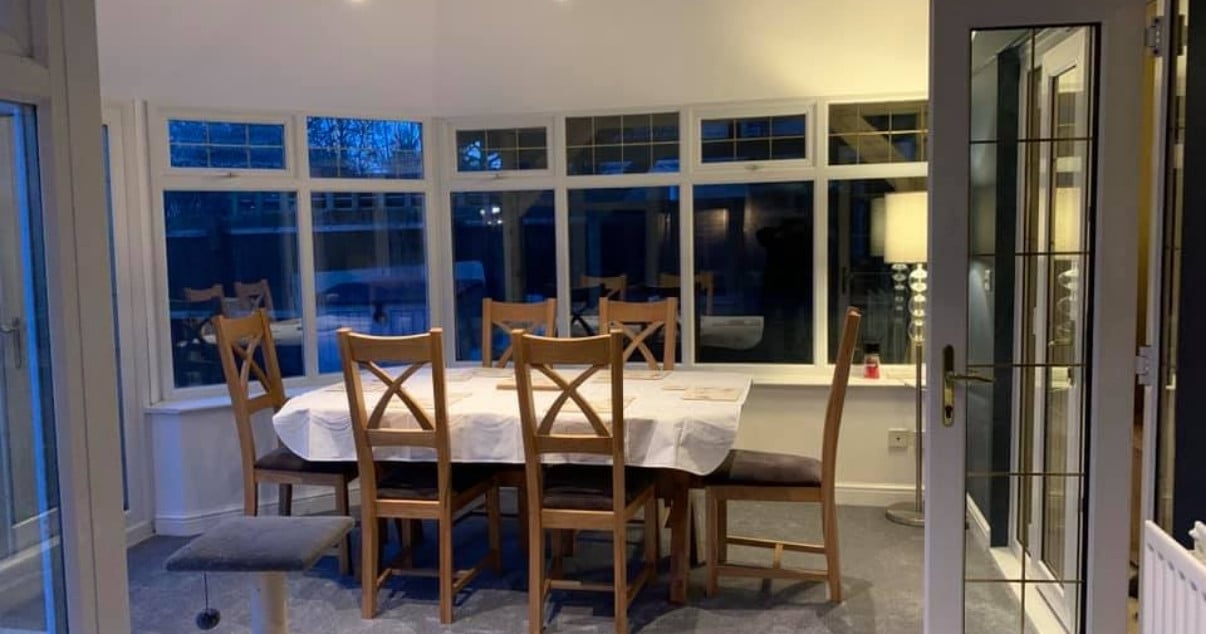 When can you install my

Guardian Warm Roof

?
We love to provide you with detailed blogs so you can make that all-important decision first.
But there's nothing like talking to somebody for that extra confirmation and human touch.
So please feel free to contact a member of the Project 4 Roofing team. We would love to have a chat and get your conservatory roof replacement started.