'Remember, remember the 5th of…..'
We know you finished the rest of the rhyme in your head!
We all heard this from a young age, but did you know that it's actually the opening line of John Milton's poem 'In Quintum Novembris'?
Just as the poem, Bonfire Night is a centuries-old British tradition that started in the 18th century. It was a celebration of Guy Fawkes's failed plan to bomb the Parliament and kill the King.
With the effects of covid mutations and variants spreading across the country, the virus has changed the way we celebrate our traditions.
From last year's lockdown, Bonfire Night had to be cancelled, but with the ease of restrictions, we use this as an excuse for a party and family celebrations.
So, on this particular night why not celebrate Bonfire Night in your newly converted conservatory?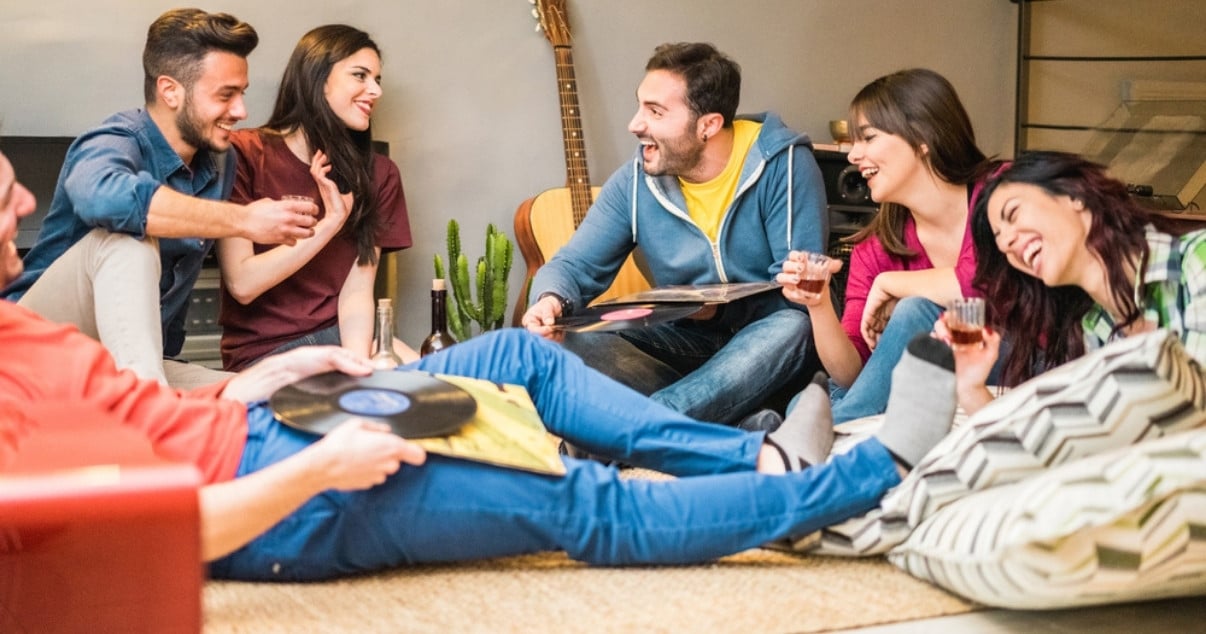 Crafty

conservatory ideas

for your Bonfire Night
Bonfire night is an excellent opportunity to utilise the space of your converted conservatory.
An entertaining way to spend time with your family or friends, have fun, relive memories from the past year and make new ones for the future.
There are many conservatory ideas for inspiration, and you can get into the spirit and decorate to have a themed conservatory transformation for all to enjoy.
Having your loved ones gathered in your converted conservatory can bring so much joy and knowing that you're all snug and warm under a Guardian Warm Roof is priceless.
But we don't need to light a bonfire to enjoy this night. You can get crafty in your converted conservatory and make some fun crafts for the occasion.
Decorations:
Decorations are always a good way to dress your converted conservatory, to get the true theme across.
For Bonfire Night you could make paper lanterns, firework pom-poms, fairy light mason jars, or even an autumn wreath.
Pumpkins aren't just for celebrating Halloween, so you could make a dazzling pumpkin lantern display to set off the cosiness of your insulated conservatory.
Stations:
Take the stress out of doing everything yourself and get your guests involved, they will love it!
Inside your converted conservatory, you can set up do-it-yourself stations. These stations could be a toffee your own apple, firework cupcake decorating, hot chocolate making, or build your own hotdog.
Whatever you decide, having this designated space inside your converted conservatory will allow friends and family to mix, mingle and have the most fun.
Food & drinks:
Well, no party is complete without food or drinks!
From the comfort of your converted conservatory, you can provide a feast fit for all.
Entice them from the glow and crackle of the bonfire into the warmth of your insulated conservatory with the likes of loaded potato skins, warm chunky soup with fresh crusty bread, or festive fondue.
Whilst your guests are inside the safety of your converted conservatory, this may be a great time to begin your firework display.
Safe and snug under a solid roof conservatory, guests can gaze into your garden, in awe and wonder of the pyrotechnic show.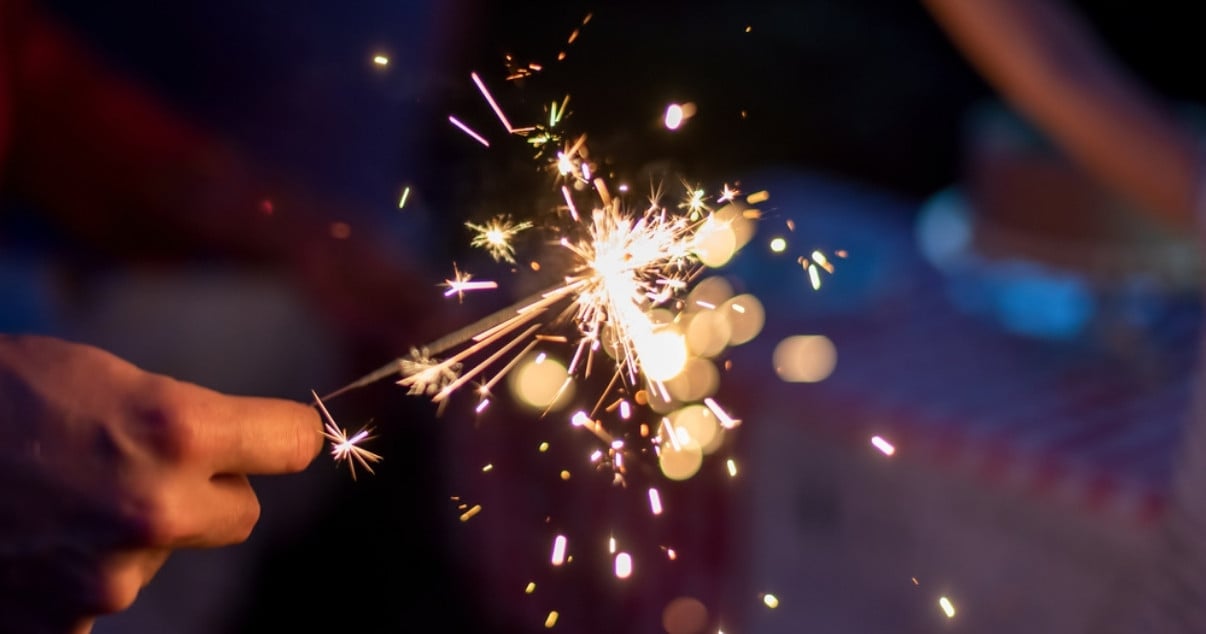 Have your own firework and bonfire
As an event that celebrates the end of the summer and the end of the harvest season, there are many ways to celebrate it.
One of them is by having your own fireworks and bonfire.
Having your own is an exciting event and allows you to get good use of your converted conservatory.
Whether it's used as a conservatory playroom or conservatory office, you will be able to transform the space to entertain your guests.
Irrespective if you buy fireworks at a store, or just host a bonfire in your back garden; there are a few things you need to consider.
Firework laws

Reputable firework retailer

Firework budget

Bonfire materials

Safety arrangements
Play glow in the dark light games
Playing glow in the dark light games is a unique way to occupy the kids during the party.
You can get them having fun whilst awaiting the firework display or for the food table to be set out in the converted conservatory.
Be warned! These glow in the dark games will entice kids and adults alike!
It does not require much effort and gives you the opportunity to take a break, enjoy their company and get in on the fun and frolics.
You can use:
LED lights

Glowsticks

Glow in the dark tape

Glow in the dark paint

Glow in the dark markers

Glow balloons
Games you can play:
Glow battle - think Star Wars lightsabers!
Keep up the balloon - the LED light in the balloon will make sure you don't miss it
Lawn darts - use tape or paint on the darts so they can be seen
Hoopla - use glowsticks with the bracelet attachment to bend into hoops to throw
Guess the word - use glowsticks (or even sparklers) to write your name or a word in the dark
These games can be played in the darkness of your converted conservatory or outside in the winter night air.
Get the best Bonfire Night with a

Guardian Warm Roof
The Guardian Warm Roof is an innovative product that can be installed effortlessly to give you the perfect solid roof conservatory you desire.
Temperature control due to an insulation system:
In order for your converted conservatory to have a reliable and effective insulation system, it's important to be able to maintain the temperature.
The Guardian Warm Roof has unique thermal technology enabling it to reflect heat and allow it to escape during summer but contains the heat on colder days and during the winter.
Noise reduction:
The Guardian Warm Roof uses special construction materials that can help reduce noise pollution.
So not only will you be protected from the sound of wind and rain entering. Any noise from within your converted conservatory will be reflected towards the source. Happy you, happy neighbours!
Avoid leakages and cracks:
P4R is a leading company in the field of conservatory roof conversion.
Due to being notorious for cracks and leakages, P4R don't work with polycarbonate and glass conservatory roofs.
We only install our trusted Guardian Warm Roof, plus provided with warranties for extra peace of mind.
A flexible solution:
When you think of a conservatory roof conversion, you may fear the mess and length of time it may take.
The P4R team can install a Guardian Warm Roof in 8 days or less!
Our professional, trained staff have the latest knowledge and skills to make sure you get the converted conservatory of your dreams.
Complete your

conservatory transformation

now
Get the converted conservatory that you want in time for Bonfire Night!
Contact us today to see how we can make it a spectacular show, so you can enjoy and cherish the time and memories with family and friends.