Summer 2021 is looking increasingly like another "staycation" season.
We've already got more freedoms here in the UK than this time last year, but going abroad might remain a tricky undertaking for some time yet.
COVID-19 isn't going anywhere, so we might as well make our homes as pleasant as possible while we wait for travel restrictions to lift.
A conservatory roof conversion is a great value-for-money solution to make the most of your home and garden during the summer months.
Read on to discover how to turn your conservatory into the perfect staycation garden room!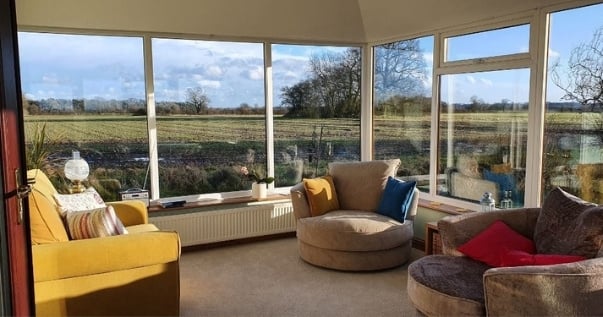 Converting your conservatory into a useful room
Last summer, a lot of people found themselves stuck at home, wishing they had a conservatory that was useable. For many Britons, when the sun comes out, a conservatory with a glass or polycarbonate roof becomes unbearably hot almost immediately.
But what if this wasn't the case?
If you could transform your conservatory roof to make it a pleasant place to spend time in, no matter what the weather, what would you do?
Think about the uses you really want for your conservatory. What ideas present themselves in this summer fantasy?
Perhaps your ideal conservatory uses include:
A family gathering space – cool sofas, comfy armchairs, a couple of small tables for food and drink. A relaxing, welcoming room with lots of light to enjoy having family over at last.
A sunset dining room – dining outside is idyllic when it's possible, but sometimes the evenings get a little chilly and the midges start gathering as the light fades. An indoor dining space, with outdoor views as the sun goes down could give you the best of both worlds.
A mini cinema – with a solid roof conservatory to block out excess light and noise, a big screen TV or even a projector shining on a blank wall, you've got your own theatrical screening room! Add a few cosy seats and some popcorn, and you're away to the movies – at home!
A home bar – why leave the house to pay pub prices when you can set up your own home bar in the comfort of your insulated conservatory? An exclusive selection of drinks, an array of specialty glasses, even throw in some beer mats or bottle optics for spirits if you're feeling fancy. Then invite friends round to survey your handiwork and enjoy a pint on you.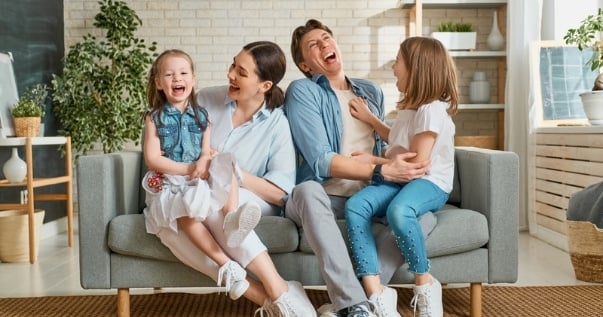 Whatever you decide, a conservatory roof conversion can make almost anything possible. The important thing is to have a good idea of what you want to use your conservatory for this summer.
Once that conservatory purpose is clear, it's just a matter of drawing up design ideas and making that space unique and special compared to the rest of your home.
We always remind people to think about enjoyment and relaxation in their conservatories. After all, if it has to be a staycation this summer, you need a space to make you feel like you've gone somewhere special.
Ask yourself what makes you feel relaxed. If you finished work in another room, what would you want to see, hear and feel when you walk into the conservatory at the end of the day?
Go with an insulated conservatory

For your conservatory to serve your home vacation needs, you need to transform your conservatory roof. A conservatory conversion has to not only look good, but turn the room into a functional space.

Being blinded by the sun and sweltering in the heat isn't our idea of a relaxing, comfortable conservatory.

Yet this is what happens on every hot summer's day in conservatories across the country. That's due to the way glass and polycarbonate conservatory roofs trap heat inside.

If you can't be lying by the pool, the next best thing on a warm day is to sit in the cool temperature of an insulated conservatory, enjoying the view of your garden.

Summers are getting noticeably hotter, and a garden room that can protect you from the most intense heat will be an oasis come mid-July.

How can an insulated conservatory keep you cool in summer?
Many people think that conservatory roof insulation is just for the winter. By wrapping the room up in a thermal layer, heat doesn't get out in the colder months.
However, if you replace your conservatory roof with a solid structure and good quality conservatory roof insulation, it's actually even more effective at keeping the room cool when it's hot outside.
Firstly, a solid roof conservatory blocks the sun's most intense rays shining directly down into the conservatory at the hottest parts of the afternoon.
This physical barrier not only prevents heat from getting in, but it means you don't have to wear your sunglasses indoors against unforgiving sun glare!
Secondly, if you convert your conservatory roof with insulation, there's a strong layer of protection stopping the heat outside from getting in. Just like the rest of your house on hot days, your conservatory will stay cool and comfortable.
With an insulated conservatory there's no more greenhouse effect from glass roofs, just a pleasantly low temperature.
Then you can enjoy your conservatory for the new vacation purpose it was converted for. Get friends and family round, mix up a few cocktails, and watch a film or serve your sunset meal in the comfort of your new insulated conservatory.
A relaxing staycation guaranteed with a Guardian Warm Roof
Holidaying at home doesn't have to be a disappointing second choice. Once you convert your conservatory roof the staycation options are endless.
For a conservatory roof conversion to be worthwhile and produce the summertime home comforts you're after, it's important to replace your conservatory roof with a reliably manufactured model.
At Projects 4 Roofing we recommend the Guardian Warm Roof. It's the only conservatory roofing solution we trust to deliver all the benefits we've outlined.
A conservatory roof replacement with a Guardian roof guarantees the best conservatory roof insulation available to ensure your summer days stay cool.
Whatever your plans and designs, your conservatory will be a place you look forward to using, rather than a hotbox to avoid.
And if you hire experienced Guardian roof installers, like the team from Projects 4 Roofing, you won't have to deal with the typical problems during the conservatory conversion.
Our polite, professional installation team are courteous, efficient, and always clean up after themselves. And because they're properly trained full employees, rather than temporary subcontractors, they know how to deal with issues as they arise.
Read our recent testimonials to find out how pleased other customers have been with our conservatory roof replacement projects.
And with summer just around the corner, your new conservatory could be ready to enjoy in only 8 working days!