If there's something strange in your neighbourhood...
Who you gonna call?
Projects 4 Roofing. . .
Well, if it's to do with your converted conservatory, of course!
Halloween is still a few weeks away, but that doesn't mean it isn't already

time to start planning how to make your converted conservatory awesomely spooky and festive.
The most important thing to consider when decorating for Halloween is what kind of space you have available and current conservatory uses.
This article has plenty of spooky conservatory ideas that will be perfect for theming your newly converted conservatory.
Whether you're planning to have a costume party, a haunted house for the kids or a movie fright night with friends and family. There are lots of ways to make your converted conservatory eerie and creepy without spending too much time or money.
Here are some ideas to make your converted conservatory feel haunted and spine-chillingly uncomfortable…
Haunted house for the kids
We all love Halloween but really, it's about the kids!
Halloween is the perfect time to transform your space into a conservatory playroom.
Why not use your converted conservatory to create an incredible atmosphere of terror as a spooky haunted house.
Spooky props can be used to give your conservatory a frightful ambience. You could make use of your windows and ceiling to attach:
Harry Potter's floating soaring candles.

Skeletons.

Bats.
If you wanted a complete Halloween conservatory transformation, you could also cover the floor with fake cobwebs and put up some ghoulish lights to set the mood.
Put up a sign that says "Beware!" with plastic spiders on the walls. And for an extra touch, have a bubbling cauldron of dry ice in one corner of the conservatory to create a foggy effect.
And don't worry about mini howling werewolves or rattling wraiths. With an insulated conservatory providing better soundproofing, the kids will be able to scream, howl and shout without scaring the neighbours.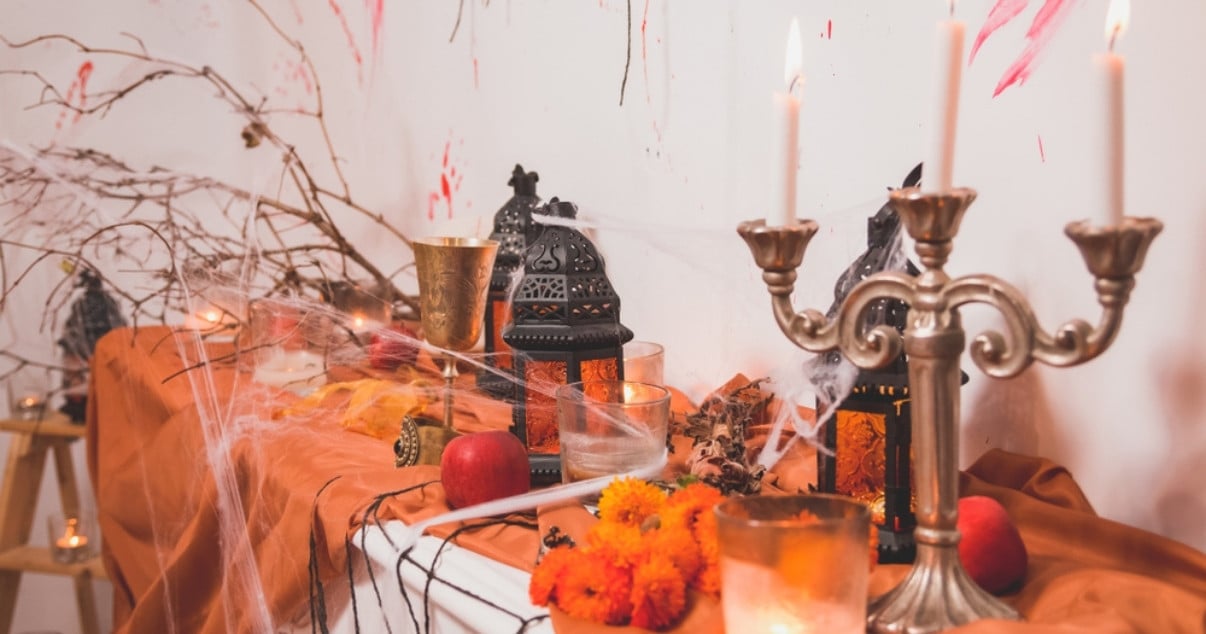 Costume party for the adults
Halloween is the one night of the year when we can let loose and be who we fiendishly want to be.
So, what better way to make this happen than by hosting a Halloween costume party for the adults!
Expand the amount of space you have, by making your newly converted conservatory into an extension of the party. This is a party where you don't need to worry about how you look or what people will think of you!
The one night where it's okay to wear a wig, get your face makeup done, and wear a costume that would never happen in real life. Under a solid roof conservatory, you can comfortably party until the crack of dawn, or the first vampire vaporizes.
Horror movie fright night
It's Halloween, the perfect time to spend with friends or family and scare the pants off yourself!
Have a perfect conservatory transformation and create the ultimate scary movie theatre experience in your own converted conservatory.
Whether you're looking for a standard slasher flick, a psychological thriller, or something more obscure. Here are some of the best horror movies of 2021 (so far) to get your heart racing this Halloween.
'Wrong Turn': This movie rebooted the Wrong Turn film franchise and focuses on a group of hikers who take —you guessed it— a wrong turn while hiking the Appalachian Trail and find themselves under attack by the mountain community who lives there.
'The Vigil': A young man spends a scary night fulfilling a ritualistic vigil over a dead body.
'Things Heard & Seen': An art restorer (Seyfried), her husband (Norton) and her daughter move into a new house and begin to suspect that their neighbours are keeping some dark and twisty secrets.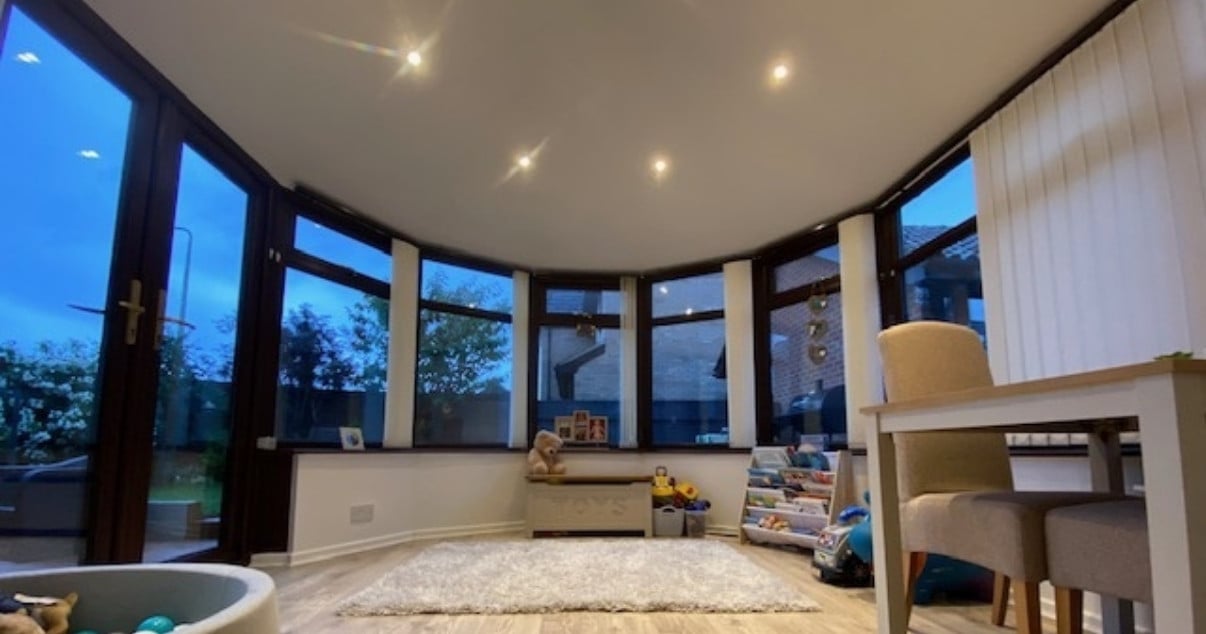 Halloween Shenanigans Under A

Guardian Warm Roof
Whatever you decide to do, enjoy your Halloween festivities in the comfort of your newly converted conservatory, complete with a Guardian Warm Roof.
A Guardian Roof brings a multitude of benefits to the party.
Insulation:
It can begin to get quite nippy at Halloween. But with a Guardian Warm Roof providing a fully insulated conservatory, you won't have to worry about the chattering bones of the skeletons in the corner!
Avoid loud noise:
A Guardian Roof helps to form a soundproof barrier between your converted conservatory and the outside world. So, you can have as much fun as you want without disturbing the neighbours.
More space:
If your living room is not too spacious, design and extend the theme to your converted conservatory. This is the perfect way for you to take advantage of the space in your house for the kids to be able to play whilst the grownups have fun.
No more leakages and cracks:
If you are looking for a modern, reliable and durable solid roof conservatory, the superb Guardian Roof is the ultimate choice.
As a better alternative for polycarbonate or glass roofs, you will avoid cracks that lead to leaks and moisture entering your conservatory.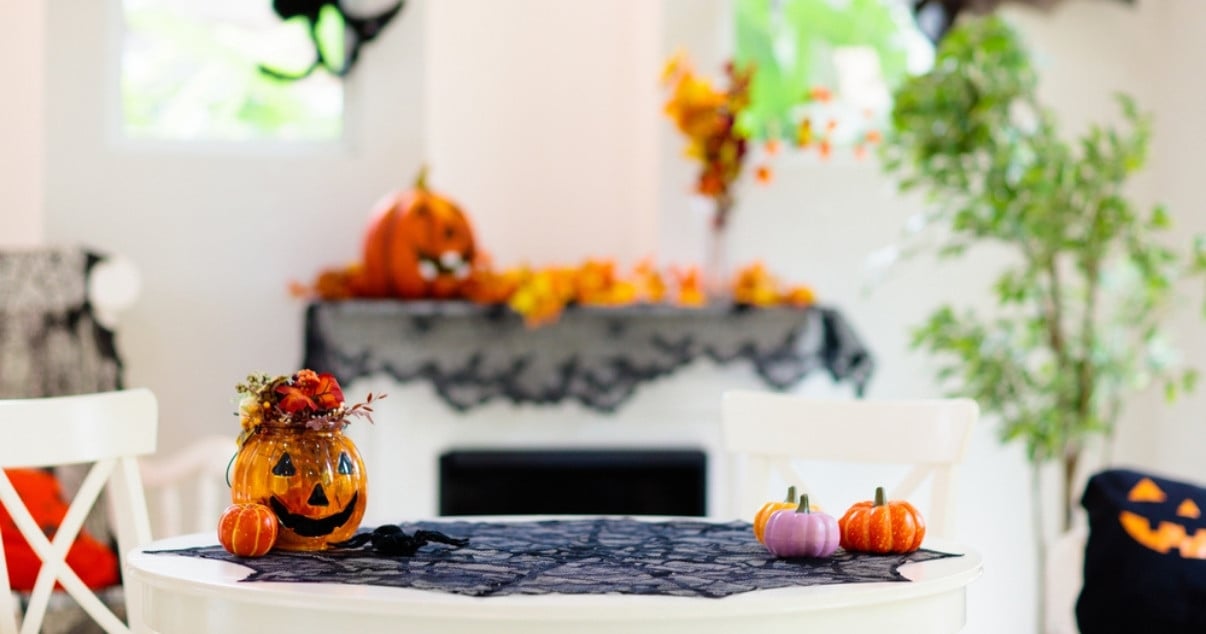 Get ready for Halloween with a

Guardian Roof

in just a week
Our professional group of installers are capable of completing your conservatory roof conversion in 8 working days.
Honestly, there's no hocus pocus going on!
Even when we don't have our wizarding hats on, we like to get in, do the job and get out.
All with the least amount of disruption to you and your home, leaving your newly converted conservatory clean and tidy as if nobody had even been there.
Please feel free to contact a member of the Projects 4 Roofing team, to see what magic we can conjure up to get you that spectacular converted conservatory for Halloween.